London's transport authority unveils development push to help generate £3.4bn of non-fare revenue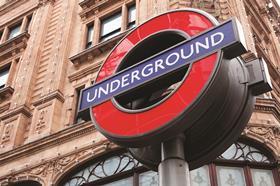 Transport for London has launched a search for development partners to help maximise revenue from its 5,700 acre property portfolio.
The transport authority has launched a tender process to establish a series of property development partnerships.
The process will be supported by a newly-formed property advisory group, to be chaired by the former chief executive of Land Securities Francis Salway.
TfL hopes to make more revenue from its estate, to contribute to its target of generating £3.4bn in non-fare revenue over the next ten years.
TfL said the proceeds would be reinvested in transport improvements and on lowering fares.
Deloitte Real Estate is supporting TfL with its search.
Graeme Craig, TfL's director of commercial development, said: "Forming joint venture partnerships with property development experts will enable us to generate long-term income that we can invest in improving our network, which carries over 30 million journeys every day.
"We will be launching a tender process in the coming weeks to identify the best organisations in the world that will help us to achieve this. We've already established a successful partnership on the Earl's Court development and look forward to establishing more for the benefit of Londoners."