Majority of firms plan pay rises in 2015, according to industry survey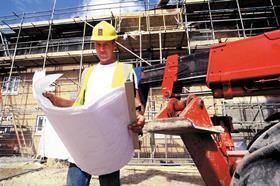 Almost three quarters of small and medium sized construction businesses plan to give their employees a pay rise in the next 12 months, according to a new survey.
Gigures revealed by the Close Brother Business Barometer found that of 700 SME owners and managers canvassed the overwhelming majority had penned in pay rises in the new year, and a third of businesses that indicated a pay rise would do so on a company-wide basis.
Andy Sagar, national sales director for the construction division at Close Brothers Asset Finance states: "It's encouraging that so many construction businesses appear to be optimistic and in a financial position to reward their employees with an increased pay packet.

"While on the surface this is good news for construction workers across the country, we should be aware that the Bank of England is watching pay closely, as an indicator of when the right time will be to increase interest rates.

"They've also warned that unless wage increases are accompanied by a rise in productivity then they will have to move more quickly on rates as inflationary pressure mounts," he added.

The Business Barometer also revealed that 78 per cent of construction business owners surveyed are optimistic about their prospects for the year ahead, with 44% confident that their business will expand during 2015.