Business does not expect margins to improve until second half of 2015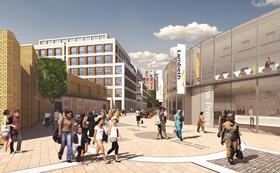 Morgan Sindall does not expect margins in its construction business to improve until the second half of 2015, after ongoing "difficult" trading conditions saw the business post a dip in revenue and profit over the first half of this year.
In its results for the six months to 30 June 2014, announced this week, Morgan Sindall's construction and infrastructure business posted revenue of £567m, down 4% on £593m over the same period last year.
Adjusted operating profit fell 8% to £5.9m, giving an adjusted operating margin of 1% - broadly similar to the 1.1% the firm posted over the same period last year.
After posting its 2013 results in February - when the firm reported a sharp fall in profit - Morgan Sindall chief executive John Morgan (pictured) said he expected to see an improvement in margins over the course of this year.
But speaking to Building this week Morgan said that despite a general upturn in the market, it would now not be until the "second half" of 2015 that margins in the construction business picked up - and even then the improvement would not be "dramatic".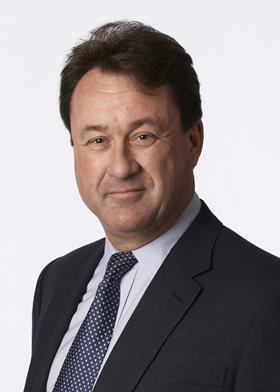 He said the construction and infrastructure business - which comprises around half the group's revenue - was hit by a combination of lower margins on work won in 2012 and 2013 and cost inflation, with trading conditions particularly difficult in London and the south of England.
"We're finding that inflation is higher than we expected and that is holding back margins in the short-term," he said.
"It's a bit of a headwind for us. But looking forward, construction is looking much more favourable.
"There's much more work around and the terms and conditions and the margin on the work we're now winning is better."
Overall, Morgan Sindall Group posted revenue of £998.5m in the six months to 30 June 2014, down 2% on £1.019bn over the same period the previous year.
The firm posted pre-tax profit of £13m - up from £1m over the same period last year, when performance was hit by a £13m write-down on a clutch of problem contracts in its construction business.
Operating profit stood at £14m over the period, broadly similar to the £14.8m the firm posted over the same period last year, prior to the £13m write-down. The company's order book was up 14% on the same period last year to £2.7bn.
The firm pointed to the continued growth of its urban regeneration business, which posted £3.5m in adjusted operating profit - up from £400,000 for the same period last year - with revenue rising 24% to £42m.
The regeneration business is expected to contribute around £8m in operating profit over the full year.
Morgan said the increase in the contribution of profit from the regeneration business marked "an important shift in the balance of our profit".