Conservatives set out plan for discounted homes to be built for first-time buyers on brownfied land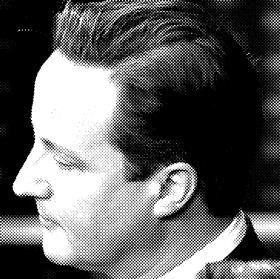 David Cameron has unveiled plans to build 100,000 starter homes for the under 40s on brownfield former commercial sites if the Conservatives win the next election.
In a speech ahead of the Conservative Party conference this week in Birmingham, the prime minister said the homes would be available to first-time buyers at a discount of 20% below market value.
The discount will be provided by locating the homes on lower value commercial land, and by exempting them from paying Section 106 and Community Infrastructure charges, and from meeting the 2016 zero carbon homes standard.
However, the move, which has been welcomed by some housebuilders, has been slammed by social housing and environmental groups.
The pledge was accompanied by a separate announcement promising to pay for the hiring of a further three million apprentices over the course of the next parliament by further cuts to benefits, including by stopping most under 21s from claiming housing benefit.
Cameron said: "We want to help more young people achieve the dream of home ownership so today I can pledge we will build 100,000 homes for young, first-time buyers.
"We will make these starter homes 20% cheaper by exempting them from a raft of taxes and by using brownfield land. I don't want to see young people locked out of home ownership.
"We've already started to tackle the problem with Help to Buy mortgages - and these new plans will help tens of thousands more people to buy their first home."
Stephen Stone, chief executive of housebuilder Crest Nicholson, said the announcement was welcome.
"Anything that helps unlock the market and makes home ownership a realistic option for more young people is to be welcomed," he said.
"The fact that these homes will be built on brownfield land is an added bonus, helping to bring previously under-used land back into viable use."
Grainia Long, chief executive of the Chartered Institute of Housing (CIH), said that while the body welcomed the focus on supply and affordability, she had "lots of questions about how this scheme will work in practice as well as some serious concerns".
She said: "We're particularly concerned about these developments being exempt from the community infrastructure levy, which would normally be used to boost investment in the local community, and from section 106 agreements, which usually require social or affordable homes to be built as part of a development.
"This smacks of building for one group of people at the expense of another."
Responding to the news the homes would be exempt from meeting the 2016 zero carbon homes target, Paul King, chief executive of the UK Green Building Council said: "This is incredibly short-term and counter-productive thinking. A new zero carbon home is likely to save householders over £1000 year-on-year on their energy bills compared to a Victorian equivalent, and yet costs builders as little as £3000 extra to build.
"Historically there is absolutely no correlation between the standard of building regulations and volume of housing.
"Relaxing regulations will only advantage cowboy builders who want to turn a quick profit, and leave a generation with a legacy of poorer homes and unnecessarily high energy bills."