Latest figure of 264 is 10% up on last year's number
The number of towers being planned for London has gone up more than 10% in the past 12 months.
The findings underline the building and property boom going on in the city as politicians and developers look for ways to meet the growing numbers living in the capital which has now reached 8.6 million – with 80% of the towers being planned or built earmarked for residential use.
According to the annual London Tall Buildings Survey, carried out by New London Architecture and property consultant GL Hearn, 263 tall buildings over 20 storeys are either proposed, have been approved or are currently being built.
A total of 70 towers are being built with a further 76 proposed or in the planning system, including the scheme to build a number of towers at Bishopsgate Goodsyard on the City fringe (pictured) as well as schemes on City Road and over at Canary Wharf. A total of 117 have planning but are not yet on site.
Residential is the biggest driver behind the appetite for towers with 64 of the 72 buildings that are over 20 storeys and which have been submitted for planning earmarked for housing. And of the 70 towers currently on site, 62 are residential which the survey said will provide close to 15,000 homes.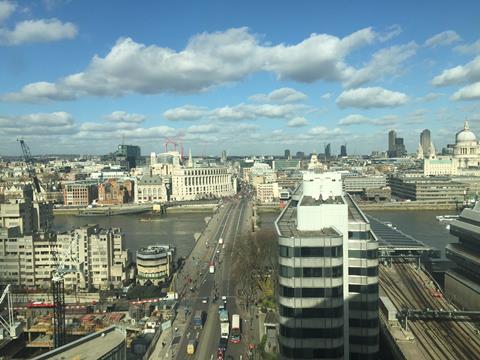 Last year's survey revealed that 236 tall towers were either being built or planned for the capital and this year's figures show that the number of towers under construction is up 56% while the number of proposed towers is up by 3%. The number with planning actually fell 6%.
Deputy mayor Edward Lister said the population of the capital was set to break the 10 million barrier by 2030 and added that the plan to meet this was being addressed by building towers in clusters.
"We are working closely with our boroughs to identify the best locations for clusters of tall buildings, particularly within our Opportunity Areas," he said. "This research shows that the vast majority of tall buildings are being built in carefully planned clusters. It is that strategic approach, combined with robust planning rules, the requirement for top quality design and rigorous scrutiny, that will ensure the capital maintains and enhances its leading world city position alongside a dynamic and evolving skyline."
NLA chairman Peter Murray said good architecture had to be at the heart of the tower boom. "We support the idea of tall buildings in appropriate locations. The key focus should be on quality of design on the skyline and at ground level."
Despite the amount predicted in years to come, the number of towers actually completing in the past year was just six – including Rafael Viñoly's 20 Fenchurch Street, Rogers Stirk Harbour & Partners' Leadenhall Building in the City and BD publisher UBM's new home at 240 Blackfriars Road by AHMM.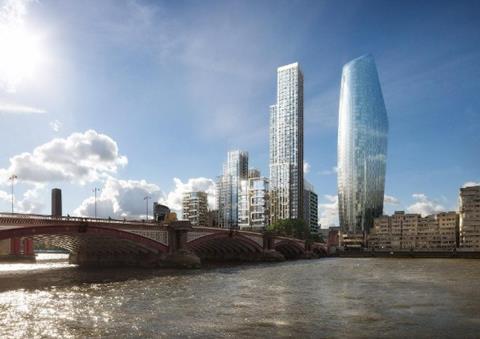 AREAS WITH MOST TOWERS UNDER CONSTRUCTION
Tower Hamlets: 18
Lambeth: 11
Southwark: 7
Newham: 7
AREAS WITH MOST SCHEMES IN PLANNING
Tower Hamlets: 14
Wandsworth: 11
Lambeth: 10
Greenwich: 8
STATUS OF DEVELOPMENTS
117 approved
76 proposed
70 under construction
Six towers completed last year, on average six years after planning was granted
Source
This story first appeared on Building Design here.