Wages for self-employed grew 2.8% last month
Self-employed subcontractors continued to boost their earnings last month with those in the East of England poicking up nearly £1,000 a week.
Payroll firm Hudson Contract said self-employed workers took home an average weekly pay of £918 in May, a month-on-month rise of 2.8%.
The best paid were in the East of England, picking up an average of £996 a week. Self-employed trades in the East Midlands, London and the South-east all saw their weekly pay packets above £950 in May.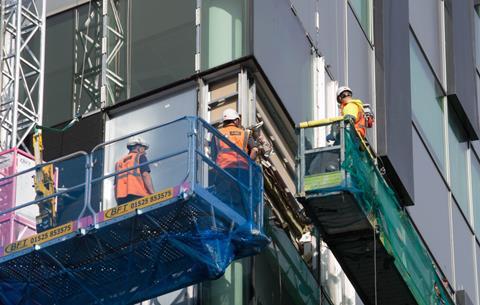 Average earnings rose in all regions of England and Wales except the North-east, with equipment and operator hire seeing the strongest wage growth (11.9%).
The trade was closely followed by steel and timber frame erectors (6.1%) and civil engineering (5.1%).
>>> Who pays for materials price inflation?
Ian Anfield, managing director of Hudson Contract, said self-employed construction workers may be better able to cope with the rising cost of living than their employed peers.
The latest consumer price index figures from the Office for National Statistics revealed that UK inflation hit 9.1% in May, its highest rate in 40 years.
"Even if things level off in the next few months and rate inflation flattens, the self-employed have the options to take on more work or achieve more output to increase their income," said Anfield.
"In contrast, the directly employed are reliant on annual pay deals negotiated by unions with whom most of them have no membership or relationship with."