Network Rail and the Office of Rail and Road also worked on new platform
The Department for Transport, with Network Rail and the Office of Rail and Road, have launched a toolkit to help deliver better-value rail projects – in the wake of high-profile schemes hitting headlines for all the wrong reasons.
In recent years Crossrail has been a headache for both the DfT and Transport for London, with the still-unfinished scheme more than £2bn over budget almost three years after it was meant to be open.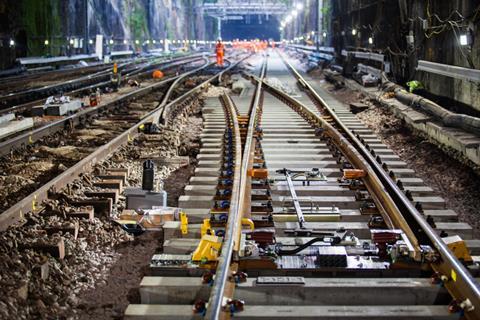 HS2 has also caused raised eyebrows with its sky-high price tag and uncertainty about when, or if, it will be delivered in full.
Now the three transport organisations have launched the Better Value Rail Toolkit, which is aimed at those sponsoring rail projects and their advisers.
It is designed to help make the right decisions early on in project delivery in order to save time and money – as well as to decide whether rail is the best fit in the first place for any given scheme.
John Larkinson, chief executive at the Office of Rail and Road, said the transport bodies felt it was only right to make sure projects were set up to maximise the investments being made
He said: "We have to make sure that money available to develop new rail schemes is used wisely. I'm pleased that the rail industry has worked closely together here, and as a joint team, to help people develop projects.
"The toolkit is a one-stop shop to help make better decisions earlier and identify the right solutions to drive better value by saving time and money."
The toolkit has five sections: strategy, explore, examine, culture and next steps, which each have specific actions to be taken in the planning of a rail project.