Internal Treasury opposition to the scheme grows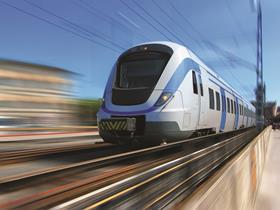 Treasury civil servants are privately warning the cost of High Speed 2 will hit £73bn, the Financial Times reports today.
The figure is more than 70% higher than the government's official budget for the scheme of £42.6bn, which itself was increased by nearly £10bn in June.
The Treasury is privately ramping up its criticism of the scheme, the FT reports.
The £73bn figure includes the effect of inflation and VAT over the project's 20-year lifespan.
George Osborne is reportedly committed to the 225mph rail link between London and Birmingham, Leeds and Manchester to spread growth across the country.
The Institute of Economic Afffairs recently concluded that the total cost of HS2 would be even higher at £80bn, when the price of the trains and other additional projects stimulated by the construction of the line were included.