Budget latest: Move designed to boost energy intensive industries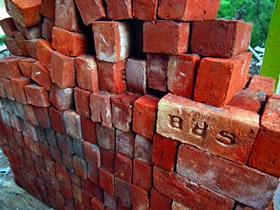 The Chancellor has trumpeted a £7bn package of measures to cut the burden of green levies on manufacturing and other high-energy industries.
The plans are likely to cut the cost of manufacturing key construction products such as steel and bricks.
Delivering his budget in parliament today George Osborne said there was a "need to cut energy bills".
He added: "We're going to do this by investing in new sources of energy: new nuclear power, renewables, and a shale gas revolution […] But above all we are going to have a £7bn package to cut energy bills for British manufacturers – with benefits for families and other businesses too."
The raft of cuts to carbon taxes includes:
A cap on the Carbon Price Support (CPS) - which the government charges firms on top of the cost of carbon taxes under the EU-wide Emissions Trading Scheme (ETS) - at £18/tCO2 from 2016-17 to 2019-20.
Support for energy intensive industries to stave off some of the cost of the Carbon Price Floor (CPF), which is made up of the CPS and the ETS, will be extended to 2019-20.
A new system to compensate energy intensive industries for higher electricity costs from the Renewable Obligation and renewable feed-in-tariff schemes.
Exempting fuel used in combined heat and powes (CHP) plants that is used to generate electricity for onsite facilities, such as factories, from the CPF.
In the Budget document the Treasury said: "Taken together, these measures will ensure that the UK businesses at greatest risk from high energy prices remain competitive and have long-term certainty on energy prices by reducing energy costs for the economy by up to £7 billion by 2018-19."
The document said this would have a marked effect the economies of the North, Scotland and Wales, where around 80% of the energy intensive manufacturers are based.
Terry Scuoler, chief executive of manufacturers' organisation EEF, said the Chancellor had "delivered on his word" and "deserved a pat on the back".
He said: "The government clearly recognises the need to make the competitiveness of the UK a priority. We argued strongly for the need to reduce the rising cost of energy faced by many companies, and he's acted on that."
But John Alker, director of policy at the UK Green Building Council, criticised the chancellor for his focus on increasing energy generation and cutting bills by cutting taxes.
He said Osborne was "blind" to the "role that energy efficiency has to play in reducing consumer bills" and "generating home-grown jobs".
He added: "Any real hope that the Chancellor is committed to the green agenda faded long ago but what remains deeply disappointing is that he doesn't recognise a growth opportunity when he sees one."
The Treasury also confirmed £60m in investment to support carbon capture and storage (CCS) technologies.