Fairs previously worked for Building before leaving to set up design website
Former Building Design and Building journalist Marcus Fairs who left to set up Dezeen has died. He was 54.
According to a statement published on the website of the online architecture, interiors and design magazine, Fairs was taken to hospital on Tuesday last week (28 June) after becoming unwell and, following a short period in intensive care, died on Thursday (30 June).
Fairs launched Dezeen from his spare bedroom in 2006, growing it to become a globally recognised brand and selling it last year to Danish media company JP|Politiken Media Group.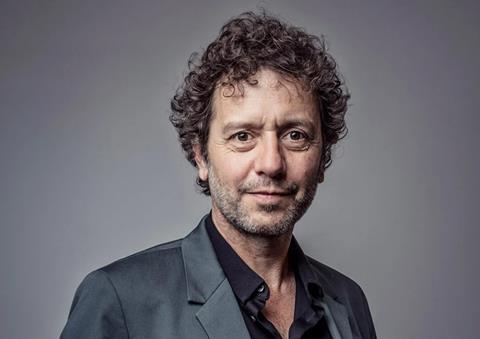 He is survived by his wife Rupinder Bhogal, who is also a director at Dezeen, his children Jordi and Millie Fairs, his parents David Fairs and Georgina Ledward, and his sister Elly Fairs.
Paying tribute, Tom Broughton, managing director of Building and BD publisher Assemble Media Group, said: "We are deeply shocked and saddened to hear of Marcus's passing. He was an exceptional journalist and editor who began his early career in architectural journalism working on Building Design and who also made a major contribution to Building as a pioneering features editor.
"We'll remember him for his stream of exciting ideas, unrivalled networking abilities, energy, infectious enthusiasm and, of course, for Dezeen, which he turned into a major success through his tenacity, creativity, and dedication."
He added: "Our colleague Marcus was always challenging, always tough, always edgy, but always smiling and laughing too. He brought an unrivalled dynamism to the group - and none more so than we were on our off-site trips abroad or when he played in goal for our five a side football team and was diving around like he was playing in a World Cup final. Marcus was not only competitive; he was a force for good for the design community. Marcus will be sorely missed.
"Our thoughts are with his family at this difficult time and they should certainly be proud of his outstanding legacy and contribution to architecture and independent journalism."
In a statement, Foster & Partners founder Norman Foster said: "I am deeply saddened to hear of Marcus Fairs' sudden and premature death. A pioneering and visionary journalist, Marcus was instrumental in setting a new direction of architectural journalism in the UK.
"At Dezeen he created a global platform for architecture and design, raising the profile of creative industries the world over. An astute journalist and insightful commentator, Marcus shone a spotlight on many young architects and designers and has been instrumental in demonstrating how good design can make a positive contribution to the world around us."
And RIBA president Simon Allford added: "I am deeply shocked and saddened to hear the news of Marcus' death. Marcus was an exceptional journalist with a passion for architecture and design, which he covered with elegance and flair. He had a bold vision to bring news to a much broader professional and public audience, founding Dezeen in 2006. His commitment resulted in him being the first digital journalist to receive an RIBA Honorary Fellowship in 2017."