Opposition politicians in Ukraine allege widespread corruption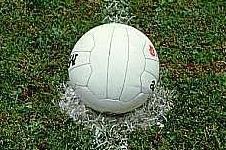 Uefa, the governing body of football in Europe, has been urged to investigate claims of corruption during Ukraine's Euro 2012 construction effort.
Opposition politicians in the country claim government officials pocketed as much as £2.5bn in state funds allocated for the tournament.
Critics claim the corruption took place after Ukraine's parliament cancelled competitive tendering for all state procurement contracts related to Euro 2012 and transferred control to a national agency.
The government says it spent £3.2bn on Euro 2012, including £512m on stadiums, although some external estimates put the total cost at £6.4bn.
Rebecca Harms, leader of the Green faction in the European parliament, told the Guardian she would call on Uefa to investigate the claims.
Ostap Semerak, Ukraine's shadow sports minister, alledged in the Kyiv Post on Friday: "The scheme is very simple: the official and his chosen contractor agree to share the budget cash. They cook up an overblown budget, and the contractor pays off a part of it back to the official as soon as he receives a transfer – usually in cash.
"Sources in such companies have said that the scheme allowed officials to receive (or, to put it bluntly, steal) between 30% to 40% of the state funds allocated for the tournament's preparations. We're talking about up to $4bn."
The Ukraine government denies the allegations.