Latest fall in growth driven by drop in levels of repair and maintenance work, according to the latest data from the ONS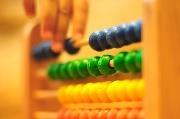 A drop in demand for new work and repair and maintenance has resulted in a downturn in construction for the third month running in what is the biggest fall in five years, according to new government figures released today.
"Construction output dropped 1.3% on a 3 month on 3 month basis in June 2017, the biggest fall since September 2012," the Office for National Statistics (ONS) said report for construction output in June.
This comes after the first quarter of 2017 saw growth of 1.1%. The ONS said all new work fell by 1.3%, while repair and maintenance work dropped by 1.4%.
The siginificant decline in repair and maintenance, which was behind the 0.1% month-on-month fall in overall construction output, was partly offset by a 5.1% increase in new private housing work, which hit a record high, the ONS added.
However, in terms of all building work, there was a net drop of £16m in June 2017 compared to the previous month - with falls in most construction sectors.
Industry figures have described the new figures as worrying and are demanding an end to the uncertainty over Brexit.
Mark Castle, deputy chief operating officer at Mace, said: "To see another contraction in the UK's construction output is concerning for the sector and the wider economy.
"There's a number of potential causes that may be to blame – not least significant jumps in material costs in the last six months – but the real concern now is that the current uncertainty around Brexit begins to clear up by the end of the year."
He added: "Our own tender cost forecasts show that more certainty around the final shape of the deal should lead to an increase in confidence and a resumption of normal sector activity in 2018. In the short to medium term, the most important factor is building the confidence that we will continue to have access to the skills and people we need to deliver sustainable growth."