Campaign group claims Treasury is refusing to earmark £60bn in carbon taxes for energy efficiency programmes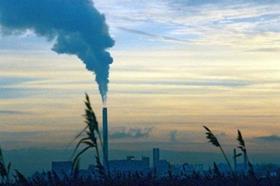 The UK is lagging behind other European nations by not using the £60bn it is expected to collect from European carbon taxes over the next fifteen years to insulate homes, a report has concluded.
The report by campaign group Energy Bill Revolution, which includes contractors Mark Group, Gentoo and trade body the Federation of Master Builders, said redirecting carbon tax cash into insulating homes would deliver substantial improvements to the housing stock.
The government collects two major carbon taxes, the European Emissions Trading Scheme -whereby companies buy allowances from the government for the carbon they emit - and the Carbon Floor Price, which is a tax on carbon intensive industries.
The report found that nine other European countries, including Germany, France and Lithuania, have so far committed to use the revenues from the schemes to fund energy efficiency programmes, but the UK has not.
It said the Treasury was expected to raise £60bn in tax from the two schemes over the next fifteen years.
It said: "The Treasury has opposed carbon tax recycling mostly because it reduces the department's control over public spending and over other departments.
"But the Treasury announced last year that both carbon taxes from the Emissions Trading Scheme and Carbon Floor Price were classified as 'green taxes', which means that their principal objective is officially to help protect the environment.
"Despite this they still refuse to recycle them to reduce carbon emissions."
The report added that using the taxes to fund energy efficiency would provide a "stable and predictable revenue stream for a long term infrastructure programme to make homes highly energy efficienct".
The report pointed out that the proceeds from other similar taxes, such as the landfill tax, were earmarked for environmental causes.
Ed Matthew, director of the Energy Bill Revolution, said "When will they [the Treasury] understand that this is not their tax revenue.
"It belongs to the people and we want it back to warm up our homes.
"Using carbon tax to make households more energy efficient is by far the best long term solution to both bring down energy bills and end fuel poverty."
A spokesperson for the Department of Energy and Climate Change said: "It has been the view of successive UK governments that spending priorities should not, in general, be determined by the way in which revenue is raised as this is an inefficient means of allocating public funds."