Unite plans campaign to raise awareness about new tax rules aimed at clamping down on 'bogus' self-employment and warns disputes likely to spread around country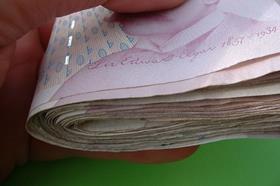 Union Unite is urging contractors to take indirectly employed agency workers directly on to their books, as the union warned of potential disputes after new rules clamping down on self-employment in construction came into effect this week.
Unite this week said it was planning a nationwide campaign to make workers aware of their rights under new HM Revenue & Custom rules that came into force on Monday (7 April) clamping down on self employment in construction.
Unite was due to meet NG Bailey yesterday (10 April) for crunch talks regarding 50 electricians indirectly employed by the contractor at the upgrade of Tottenham Court Road tube station, while Unite claims a further 30 electricians on an NG Bailey job in Three Bridges, Crawley, have already been transferred from a labour agency to NG Bailey's books.
The union said it expects disputes to spread across the country and is urging firms to take indirectly employed workers on to their books.
A spokesperson for NG Bailey said the firm was not in dispute with its agencies or workers, adding: "The dispute is between the agencies and the agency workers as a result of the hastily introduced tax laws."
The firm said it was planning to issue three-month "fixed term" contracts on its Three Bridges project for "a number" of agency workers.
The firm said: "Over the coming weeks, NG Bailey is planning to issue fixed-term, three-month contracts, to a number of agency workers on the Three Bridges site.
"The exact number will be determined by the business's on-going labour requirements and, following discussions with Unite the Union, which are being held to arrive at an appropriate solution to the introduction of the new tax legislation."