Union Unite hatches plan to resolve pay row with electrical contractors after meeting of shop stewards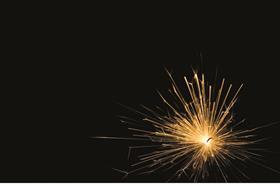 Union Unite has refused to rule out strike action over a dispute concerning the pay and conditions for electricians.
A senior Unite source told Building a four-hour meeting of over 40 union shop stewards earlier today resolved to continue to fight electrical contractors' proposals for a 5% two-year pay rise for thousands of electricians and labourers.
Unite balloted more than 7,000 electricians and labourers last week and 91% rejected the pay package of 2% from January 2015 and 3% from January 2016.
Unite successfully derailed the notorious BESNA pay and conditions proposals for electricians in 2012, after five consecutive months of protests, including a 1,000-strong London rally.
When asked whether Unite shop stewards had agreed plans for industrial action as part of its opposition to the latest pay deal, the source said: "We're not ruling anything out and we're not ruling anything in […] We have a plan, we have a strategy, exactly as we did with BESNA."
The source said the union is now seeking a meeting with electrical contractors "with a view to continuing the negotiations to get a sizeable offer for workers", although the source did not put a figure on the union's demands.
The source said a "red line" would be Unite's demands that the firms scrap the planned introduction of an "entrant grade", with an 18-month probationary period at a pay rate 25% less than the labourers' grade, which the union has described as a "slippery slope to a deskilled workforce".
A meeting could take place as early as tomorrow.