Firm confirms it has paid back furlough money ahead of dividend payment
Keller said sites staying open in North America helped the firm post improved profit last year and shrug off the impact of covid-19 on its bottom line.
The region is the firm's biggest with more than 50% of its turnover coming from the US and Canada.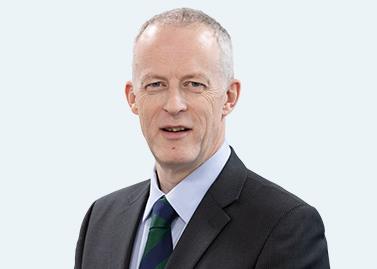 Keller, which is the world's largest geotechnical contractor with annual revenues of around £2bn, works in more than 40 countries across six continents and has around 9,000 staff.
The firm said hardly any of its jobs in the US were shut as the pandemic struck, in contrast to other places including Singapore, where work stopped for five months, and India which saw sites closed for around a month.
Chief executive Michael Speakman said business in the UK, which accounts for around 3% of revenue, was affected for a short while forcing the firm to furlough around 130 of its 1,000 staff in its domestic market.
Keller, which is paying a dividend of 35.9p per share to shareholders, said it claimed between £500,000 and £1m from the government's Coronavirus Job Retention Scheme but at the start of this year paid it back. "We were going to pay dividends and for us it was a decision that was relatively clear," Speakman added.
He said the furlough scheme in the UK has helped save jobs and added: "My guess is that without it, firms would have had to let people go and think hard about who and which skills to retain."
Speakman (pictured) said he expected the UK, where it has recently won work on the HS2 railway, to come out of the pandemic in good shape. "The UK market is an attractive one and one of our focus markets."
The firm's overall group staff number went down 1,000 to around 9,000 as it finished pulling out of non-core markets in South America, including Brazil, and restructured its Africa business.
Speakman admitted he was surprised by the firm's increase in pre-tax profit, which jumped nearly a quarter to £63.8m last year. "We had planned for some severe downside scenarios," he added. "I would have been happy if we'd stayed flat."
But revenue fell 10% from £2.3bn to just over £2bn and the firm warned orders had softened in the second half of 2020 and into 2021, with a hiatus in work following the US presidential election last November and bad weather in the country, especially in Texas last month, being blamed.