Shenzhen's design history is about much more than copying, say researchers
The V&A has released a new image and details of Maki & Associates' design museum in Shenzhen.
The project is the Japanese architect's first in China. It will include a V&A Gallery devoted to 20th- and 21st-century international design.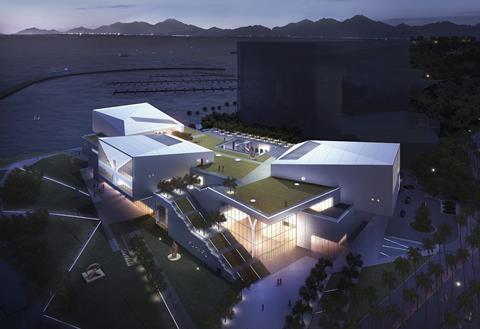 As well as shaping this gallery, V&A specialists will also be advising on the development of the whole museum and the presentation of two touring exhibitions.
The team has been working with local creatives to shape the approach. They explored design and creative practices in the city and the wider manufacturing system of the Pearl River Delta, an area known as "the factory of the world".
The research challenged the notion that design in Shenzhen is limited to reproductions with little originality, said a spokeswoman.
Tim Reeve, deputy director of the V&A, said: "The V&A has a long history of working with China and this project is enabling us to connect with the fast-moving design, manufacturing and creative scene here in Shenzhen, as well as sharing our collections, knowledge and expertise in one of the most energetic and progressive cities in the world."
Maki's V&A gallery will consider how values drive design, and how design is valued using seven themes to provide the framework of the gallery narrative. Each represents broad value statements that have been made in the past about design: performance, cost, problem solving, materials, identity, communication and wonder.
The design museum will be just one of the attractions in Design Society, a new cultural hub in Shenzhen which will also have a theatre, a multi-purpose hall and an art museum.
Design Society is part of Sea World Culture and Arts Centre in the city's Shekou industrial zone designed by Beijing Institute of Architectural Design's (BIAD) 2A2 Design Department.
Client China Merchants Shekou Holdings (CMSH) said it selected Maki, led by Fumihiko Maki, as architect for the Shekou Design Museum because it liked the practice's "understated and harmonious" design sensitivity.