The Hill project manager overlooks the reconstruction of McCarren Pool and Bathhous from his trailer office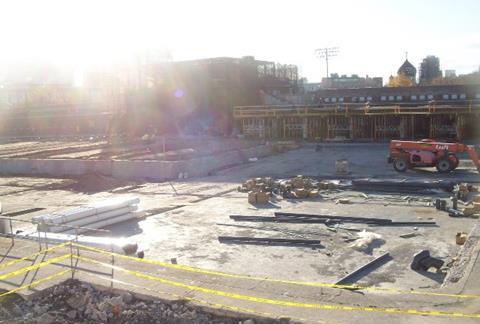 What do you see?
From my window I see the reconstruction of McCarren Pool and Bathhouse, McCarren Park in Brooklyn, Manhattan, Main Bath House Building and Pool Shell.
What are you working on?
I was working on the quantity survey of the damaged brick facade for replacement.
How far up are you?
Hill's trailer is within the construction site. The trailer is approximately 30ft away from area of main work which is the pool.
What's on your desk?
I have my lap top and elevation drawings on my table.
What's your all time favourite view?
The Architectural Pavilion canopy, West view - it is the view directly across from my window. Construction is underway and the method of construction is amazing!
Fides Gardiner is project manager at consultant Hill International in the US.
Do you have an interesting office view? If so email nargess@me.com