The partner at Robinson Low Francis overlooks the Maltese Mediterranean sea and bed rock beach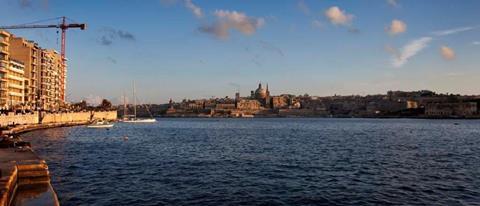 Where are you?
At my office window in Sliema, a beautiful town on the North-East coast of Malta
How far up are you?
20 metres
What do you see?
I overlook Tower Road, a picturesque 5km promenade that sits by the Mediterranean sea. In the distance there are lots of swimming pools, a flat bed rock beach, as well as lidos and hotel pools at the Qui Si Sana end
What have you been working on recently?
We're project managing the Tigne Point Shopping Centre and Sports Complex. We have even installed a football pitch on the roof!
What's your all time favourite view?
The Blue Lagoon near Comino, a tiny island between Malta and Gozo. The water is crystal clear and the views at sunset are unbelievable
How has construction changed in Malta in recent years?
Malta is currently experiencing a construction boom, with many large scale projects underway or in the pipeline. As with the UK, the global recession hit the construction industry hard in Malta, with a scale-back in building within the tourist industry as less holiday makers chose to travel abroad.
Fortunately, this period of inactivity appears to have passed and the sector is beginning to grow again with building projects such as the impressive SmartCity Malta technology park which is set to open in 2011 as well as a major renovation project at Tigne Point, an area of Sliema where a shopping complex and luxury apartments are being constructed.
Ralph Dando is a partner at property consultant RLF


Source
Send your interesting office views to nargess@me.com.