Contractor awarded two infrastructure jobs in Jeddah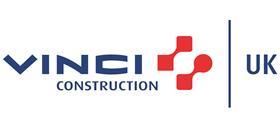 Contractor Vinci UK has won two jobs worth a total of £110m for the Saudi Arabian National Water Company in Jeddah.
The contractor has been awarded the contracts to build a reservoir and treated effluent lifting station in a joint venture with the Al Muhaidib Contracting Company (AMC).
The joint venture will have to design and build the 1.5 million cubic metre Briman Strategic Water Reservoir over a two year period, and design, procure and build the Al Khumra lifting station in 12 months.
It will also operate the two facilities for twelve months under the contracts. The work is part of a £3.4bn investment by the Saudi Arabian National Water Company to improve water and waste-water infrastructure in the country.
Ivan Norris, managing director of the Gulf region for Vinci Construction UK, said: "We are delighted to be working with AMC on the two National Water Company initiatives. These projects play a crucial part in the water infrastructure in the country and we are pleased to use our expertise to deliver the projects."