Exclusive: Contractor takes legal action against specialist over major defects on Bristol wine warehouse job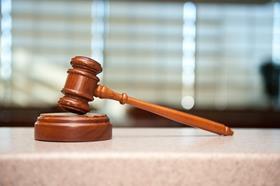 Contractor VolkerFitzpatrick is suing piling specialist Keller over major defects on a massive wine warehouse in Bristol, which the contractor says could cost it more than £40m.
In court papers filed at the Technology and Construction Court and seen by Building, VolkerFitzpatrick claims piling subcontractor Keller "failed to exercise the appropriate standards of skill and care in undertaking their design and installation work" of the piling for the £40m wine warehouse, which was built in 2008.
The 860,000 sq ft facility, owned by logistics firm Goodman, was designed and built for major wine importer Accolade Wines Limited.
In March 2009, months after Accolade Wines had moved into the building, cracks in the concrete floor slab were found. These were initially attributed to normal shrinkage, but in January 2010 there were differences in the floor level of up to 48mm.
VolkerFitzpatrick's investigation into the cause of the cracking identified that a number of the piles had not been driven deep enough. It said that it would take 120 weeks to conduct "very significant remedial works" to fix the problem, with large areas of the warehouse floor and piles beneath needing to be replaced.
The contractor said it had already spent £2m investigating the problem, with the total cost of the remedial work yet to be determined.
It also said it had not been paid £606,610 by Goodman because of the defects in the piling. It claims Keller should reimburse it for these losses, which it has had to bear directly.
The contractor is also suing Keller for an as-yet undetermined amount, which arises from potential damages it faces from legal action following the problems with the warehouse.
VolkerFitzpatrick is facing legal action from Accolade Wines over losses stemming from the warehouse, with the wine importer claiming that it may need to relocate from the warehouse, which it estimates could cost up to £41m.
VolkerFitzpatrick said it also faced potential action from Goodman because of losses incurred from reduced rent.
VolkerFitzpatrick said that the extent of its exposure could not be "fully identified or quantified", and says it will "provide additional information as it becomes available in due course".
Keller, VolkerFitzpatrick and Goodman declined to comment.
A spokeswoman for Accolade wines said it had gone to the courts after a "failure of long-running discussions over the remediation of construction defects at the facility".