Hikes blamed on firms pulling out of construction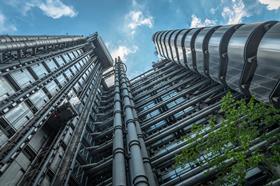 Contractors will face "punitive" changes to insurance rates which will threaten their ability to conduct business and could prompt a sell-off of assets.
That is the warning from insurance expert Mactavish which says the hikes are being caused by insurance 'capacity blackspots' hitting certain industry sectors such as construction.
And it adds that insurance pricing has now become so complex some insurance companies are reluctant to underwrite the risks.
Most firms buy professional indemnity (PI) insurance annually, with big contractors topping up on project-specific policies for particularly big or complicated schemes.
The UK's largest contractors typically pay several million pounds a year for their insurance policy.
But Mactavish says it expects premium costs for construction insurance to increase by 50%-100% across the board, with some firms facing a cost increase of three to five times for some firms later this year.
Rob Smart, technical director at Mactavish, said poor returns on construction PI meant some providers were pulling out. "This has supercharged the effects on pricing and capacity for those that remain," he added.
Mactavish said it expects the hardest hit to be medium-sized main contractors and firms working on particularly complex jobs.