Firm also sees profit triple to £66m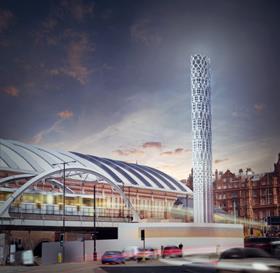 Arup reaped the reward of a weak pound with the engineer saying close to half its one fifth rise in turnover was down to sterling's fall.
The firm, which now has more than 13,000 staff worldwide, said income for the year to March 2017 was up 22% to £1.5bn.
Chairman Gregory Hodkinson said around 9.5% of the hike was because of the weakening pound.
Pre-tax profit at the firm, which completed work on San Francisco's Museum of Modern Art during the period, tripled to £66.5m. Its operating profit stood at 11.6%
Hodkinson added: "We are seeing a trend of more clients working with us on multiple projects."
The firm said key markets including China, where it is working on a the Shougang Park initiative in Beijing, which involves redeveloping an old industrial site that will stage events for the 2022 winter Olympics, North America and south-east Asia, which includes a scheme to extend part of the Bagkok metro, are all holding up.
Closer to home, the firm is working on a number of high-profile contracts including helping design the stretch of the HS2 railway that will take services from Birmingham to Manchester and Leeds.
The firm is also working with London architect Tonkin Liu on a 37m tall wind shield (pictured) that will enlcose a new combined heat and power plant to be built in the middle of Manchester.