Institute of Occupational Medicine says sensors on clothing should be adopted more widely
A new report has suggested that wearable technology such as sensors worn on clothing could help improve the health of construction workers.
The study, carried out by the Institute of Occupational Medicine, made a series of recommendations for improving health and wellbeing in the sector.
The institute, which advises organisations including the Health and Safety Executive and Aecom, spoke to figures across the construction sector, concluding that better use of data and technology could be one way to improve safety.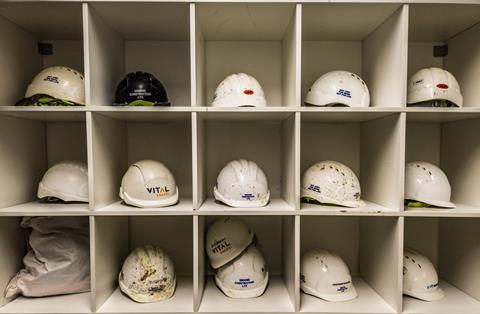 It suggested that wearable technology could alert workers to their exposure to airborne threats and notify them when this reaches dangerous levels.
The report also suggested that working practices could be designed for safety in advance of the construction phase, with offsite manufacturing touted as the easiest way to achieve this.
"The less stress we can put on the bodies and minds of workers the more effective they will be," said Mark Cornforth, deputy head of authorising engineering, IOM.
"As a result, we need to be looking at health and wellbeing more holistically. By tackling issues such as air quality, financial wellbeing and job design there is the opportunity to develop complete solutions."
The shift to home and hybrid work was cited as having improved mental health among many workers in the industry, but concerns were raised about the risks associated with home working environments.
Some workers were reportedly unaware of what a healthy hybrid working environment looks like and the report highlighted the need for greater education and training in this area.