Developer warns Runcorn housing scheme poses health and safety risk
Welsh contractor Anwyl Construction has been awarded an £8.9m contract to finish a housing scheme in Runcorn which has become a "risk to neighbours" following the collapse of original contractor Cruden in the summer.
The 71-home scheme for Magenta Living was left "half-finished" following Cruden's demise alongside a neighbouring 58-home scheme for Onward Homes, with both sites now in need of urgent repairs.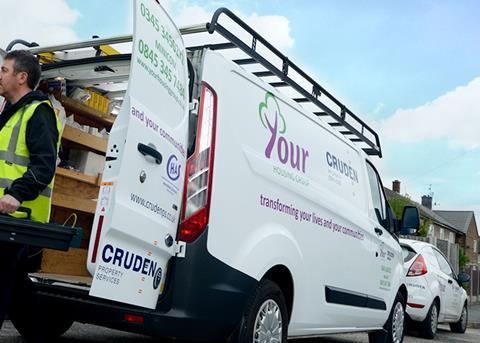 Ewloe firm Anwyl will replace Cruden on both Runcorn schemes, which form a joint site that had an original combined value of £6.3m.
Magenta Living said urgent groundworks were needed to make safe parts of its site which are at "immediate risk of landslip", while failed gabion walls and unsupported roof trusses needed to be fixed because they posed "immediate health and safety issues".
It added: "These risks have arisen on account of the unforeseeable insolvency of the outgoing contractor who has left the site half-finished and a risk to neighbours and other third parties."
It said temporary remedial works had not fixed the issues, with consultants warning the developer the onset of winter would likely mean that conditions would deteriorate further.
Both Magenta Living and Onward Homes have awarded the job to Anwyl directly rather than through the usual competitive procurement procedure because of the urgency of the situation.
Warrington-based Cruden went under at the end of July after more than 50 years in business with the loss of over 100 jobs.