Cheshire contractor blamed covid-19 for collapse over the summer
Welsh contractor Anwyl Construction has agreed to carry out urgent works to make safe and then complete a housing scheme left in the lurch after the collapse of the original contractor.
In August administrators for Cruden, the Cheshire construction and property firm, said that covid-19 had helped to send the firm under after more than 50 years in business.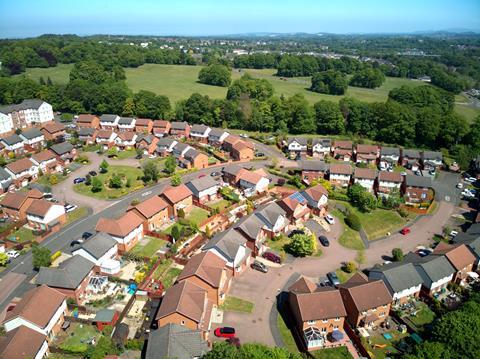 At the time the firm was working on a 58-home scheme for Onward Homes in Runcorn. Work has been at a standstill since Cruden went under.
Now Onward Homes has been forced to bring in Anwyl not only to complete the project but to carry out urgent safety works as concerns emerge about deteriorating properties.
In a contract award notice the housing association said: "Upon receipt of professional advice from structural engineering consultants appointed by Onward Homes Limited, the site requires the work undertaken urgently following the unforeseen events of the incumbent Cruden Construction entering into administration.
"[This left] an outstanding programme of works and a major health and safety risk due to existing walls deteriorating and at risk of collapse, along with spoil mounds on site which require removal/spreading to prevent immediate risk of landslide."
Onward Homes said the risks were increased by the deteriorating weather conditions at this time of year.
The housing association said it had been forced to appoint Anwyl directly as opting for an alternative procurement procedure would "cause significant delays to the appointment of a contractor and therefore a start on site, hence rendering this impossible due to the significant impact on health and safety risk on site".
Onward Homes said it had been unable to identify a compliant framework which offered part-completion of a project such as the Runcorn scheme and which could appoint a firm within the required timescale.