Chief executive of engineer thinks firm could fast track the development of a new nuclear power station if its reactor is selected by a nuclear developer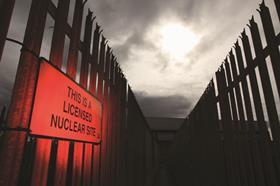 The boss of nuclear reactor engineer Westinghouse has said it could still build its first rector in the UK before EDF completes its £10bn Hinkley Point scheme, despite losing out on an opportunity to build for Horizon in Wales after the scheme was sold to rival reactor developer Hitachi.
Westinghouse had been bidding, in partnership with contractor Laing O'Rourke, to get Horizon to use its reactor last year, but when Horizon was sold to Hitachi, which will use its own design, in October 2012 it ended the chances of Westinghouse being selected.
Meanwhile, EDF is in the advanced stages of negotiation with the government over a price for the electricity from its Hinkley Point project and hopes to gain additional investment soon after, which would allow it to give the project the green light.
Last week, Danny Roderick chief executive of Westinghouse, remained bullish about the firm's chances of building nuclear reactors in the UK saying the firm was courting NuGen, owned by power companies GDF Suez and Iberdrola, the only remaining UK nuclear developer yet to select a reactor design.
"I think we can give the EPR [EDF's reactor] a couple of years head start and still finish ahead of them," he said.
"Everyone is interested in EDF getting a strike price because it creates a gate and then you have to decide can you drive through the gate. If the strike price becomes low then some companies won't be able to go through that gate.
"With our experience of bringing units in on our cost and schedule duration, anything the EPR can create as a gate we can get through without a problem."
Westinghouse has made significant investment in taking its reactor design most of the way through the Nuclear Development Authority's Generic Design Assessment process, which takes up to four years. But it stopped the process in 2011, before the assessment was complete, saying it would only continue when it had an order.
However, this work would make the lead times for building its reactor in the UK shorter than many of its competitors.
Roderick would not be drawn on whether the firm is continuing to work with Laing O'Rourke when discussing providing its reactors for NuGen, saying only that there were "good delivery partners" in the UK.
He said he had no concerns that if his pressure to get a project off the ground quickly were successful it would cause capacity problems in the UK construction industry through a lack of skilled professionals to build the plant.
"We assumed when we started all this construction [of plants] in the US that we would hit construction [capacity] hurdles, but it has been pretty limited. People will come into the sector for these higher paying jobs because they are long lasting jobs, they are routine employment and they are good working conditions." he said.
He said he would be pushing energy minister Michael Fallon to release additional nuclear development sites to allow the firm to start building in the UK.