Turnover stable at £1bn as firm blames a handful of underperforming jobs for 2013 profit fall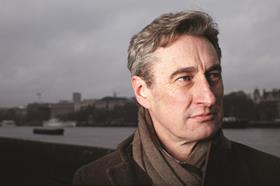 Lower than expected margins on a "small number" of underperforming projects have seen Willmott Dixon's pre-tax profit fall by 19% to just over £16m.
In a statement ahead of its full results being published at Companies House, the firm reported a profit before tax and amortisation in the 12 months to 31 December of £16.2m, down from £20.1m the previous year.
The firm's revenue remained stable at £1.02bn in 2013, a fraction lower than the £1.03bn it recorded in 2012.
Rick Willmott, chief executive of Willmott Dixon, said the reduced pre-tax profit "reflected a small number of projects now completed that did not deliver the margins we had expected".
However, he said the firm's turnover "continued to hold up well".
He added: "We are seeing more opportunities across our industry owing to greater economic confidence and a stronger housing market and we have focused our skill-sets and resources accordingly.
"Our frameworks and long-terms contracts continue to give us a robust pipeline of construction and support services work while our development business Regen, delivering both homes for sale and private rent, really 'came of age' in 2013 with a significant volume of development that will increase in 2014 and beyond."
Turnover from Willmott Dixon's Capital Works division fell slightly to £899m in 2013, down from £904m in 2012, which Willmott said was a "resilient performance given the trading conditions".
He said that high levels of repeat business and a flow of projects from its regeneration business had been key to sustaining work levels.
The firm's Support Services division reported a rise in revenue to £121m in 2013, up from £110m in 2012 due to growth in its repair and maintenance business and new energy efficiency work under the government's Energy Companies Obligation programme.
Willmott added that the construction industry was "coming out the other end" of the "pro-longed recession".
He said: "The pent-up demand we are seeing for capital projects means the key challenges we face alongside maintaining a pipeline of work is a growing pressure on material and trade prices, staff recruitment and supply chain capacity. These are key factors we will focus on managing this year as clients' capital investment continues to gain momentum."