Chief operating officer of £800m-turnover construction firm says it is working to "keep supply chain close"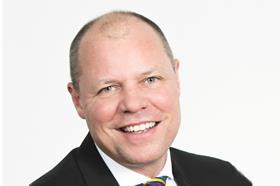 Willmott Dixon has pledged to engage more closely with its suppliers in an effort to stem rising tender cost inflation.
Speaking exclusively to Building, John Waterman, the newly appointed chief operating officer of the group's £800m-turnover construction business, said the firm is working to "keep our supply chain close [to] improve innovation and efficiency".
Waterman, who assumed his new role last month, said the construction division realised it needs to "drive efficiencies with members of the supply chain" to mitigate "added cost" from suppliers whose order books are filling up.
He argued the firm's "extremely strong ethic of paying our supply chain promptly" would give it a competitive advantage in the market when securing suppliers.
Waterman, who was previously managing director for Willmott Dixon's regional activities in south London and the southern Home Counties, said he was "hugely energised" by the role of leading Willmott Dixon's construction business.
He said he expected the division's growth to slow in the coming years to "between 2.5-5% growth annually" and profitability would be constrained due to rising supplier costs, adding: "We don't see any major increase in margins."
Waterman said he was encouraged that "activity is spreading from the South-east to the rest of our business", highlighting Manchester and Cardiff as cities enjoying a particular upswing in activity.
Waterman's comments on cost inflation came as construction group Mace revised up its tender cost forecasts for 2015 again this week.
Mace now expects tender cost inflation this year in the UK of 4.5% and in London of 5.5%, both up 1% from its last set of forecasts in the autumn.
However, cost consultant Alinea last week downgraded its 2015 forecast for tender cost inflation to 4.5%, down from 5%, citing a clearer development pipeline picture and political uncertainty in the UK and Europe as factors keeping costs under control.