Roofers, bricklayers and shopfitters see biggest pay rises in June
The East Midlands is a new wages hotspot with those working in the region picking up a weekly average £988 last month.
Workers in the area have seen their pay packets jump by more 21% in the year, the latest payroll data from Hudson Contract has said.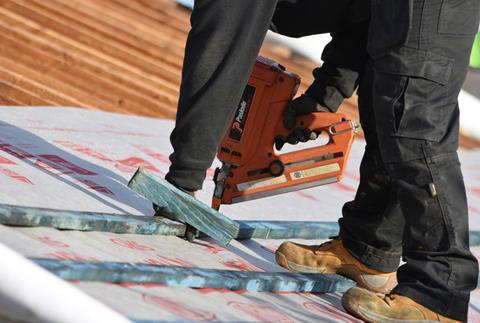 Other regions breaching the £900 a week average barrier include the West Midlands and East of England while the South-east, along with London, a traditional wages powerhouse also saw average pay packets hit £915.
But average wages in London slipped to £831, meaning the year-on-year fall was just over 10%.
The data said that average earnings for self-employed tradespeople edged down by 1.25% to £873 per week during June. But year-on-year, labour costs increased by 2.9%.
Roofing contractors saw the strongest growth in earnings with a 6.2% increase to £742.
Others to see their wages jump last month include bricklayers who are now earning an average of £929 a week while shop fitters remain the best paid picking up a weekly average of £1.091.
Hudson managing director Ian Anfield said: "The market is still incredibly busy with housebuilding and infrastructure work and we don't see any signs of activity slowing down."