Builders Merchants Federation says supply chains being stretched because of delays
Firms are facing an uphill battle to secure the materials they need, with the Builders Merchants Federation raising concerns about building products being caught up in log jams at ports ahead of Brexit.
The trade body has said building products shipped in from Asia are struggling to get to the UK.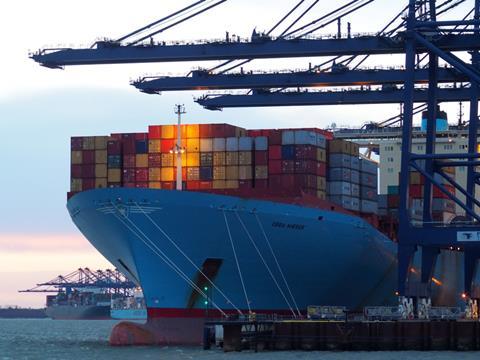 Since September, the country's biggest container port, Felixstowe, has been handling about a third more goods than usual, across all sectors, as firms rush to stock up on goods prior to the conclusion of the Brexit transition period at the end of this month.
John Newcomb, chief executive of the BMF and co-chair of the Construction Leadership Council's Brexit movement of building products and materials group, said concerns had been raised about access to materials including ironmongery, plumbing items, tools and natural stone.
He said: "There appears to be an increasing issue getting these products through ports, with some ships being stopped from landing and sent back to Rotterdam. Rather than taking a maximum of one week to unload, it is taking up to four weeks.
"We've raised this matter with government and asked about the readiness of ports and customs, as we head into Brexit."
Several ports are looking to upgrade their infrastructure in the lead up to Brexit, with contractors on notice for deals to build border control posts.
Three new border control posts will be built at ports in Plymouth, Hull and Immingham for Associated British Ports (ABP), which operates 21 ports around the UK and manages around a quarter of the country's overseas trade.
With the looming deadline of Brexit, the stress of access to materials is mounting, with many firms stockpiling in the lead-up to the end of the year.
Last week Mace chief executive Mark Reynolds warned that the biggest headache set to be caused by Brexit remained getting materials to sites from Europe, adding that contractors might have to freight product through different routes in order to avoid them being clogged up at ports in the south of England.
While there are hopes a deal between the UK and EU will be reached this week both sides say there are still "significant differences" between the pair.