The Canada-based giant has paid £24m for the consultant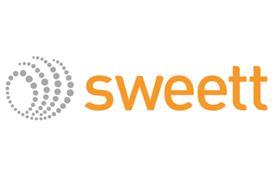 Rivals are expecting the Sweett name to disappear for good when new owner WSP PB formally wraps up its deal next month.
The Canada-based giant has paid £24m for the consultant, which was founded nearly 90 years ago and listed on the London Stock Exchange back in 2007.
Sweett chief executive Douglas McCormick told Building last month no decision had been made on whether the name would stay or not.
He said: "It's a discussion we're yet to have. Our brand is very strong and well known.
But rival firms have said they expect the name to go when WSP concludes its deal in the first week of next month.
RLF chairman Steven Barker said: "[The name] won't stay. No merger of that kind ever keeps the name. Look at Davis Langdon, look at EC Harris. The acquiring firm would never let that happen. I would be astounded if they did. Why would they want to confuse the [WSP] brand?"
James Clark, who helped set up Core Five four years ago, which emerged after Aecom bought Davis Langdon, said: "Big engineering corporations are keen to avoid brand confusion."
A WSP spokeswoman said: "The transaction is expected to close in July. All discussions pertaining to the brand and other elements will occur after closing. We have made this offer because we believe that the two businesses are highly complementary and an excellent strategic fit, operationally, culturally and financially.
"Sweett Group will play a role in the delivery of project management and quantity surveying services for the combined business."
Clark said he thought it was "inevitable" some staff at Sweett will try and form a new firm, but another former Davis Langdon partner Iain Parker, who helped set up Alinea, said he wasn't convinced: "I don't know who is left there. They've lost quite a few people already."
And Richard Steer, chairman of Gleeds, added: "It's possible a new firm could come but I don't think it will happen. A lot of Sweett people have been picked up on the market."
Meanwhile, Sweett has been ordered to pay Currie & Brown £1.3m after the pair rowed over how much the latter should stump up for its Asia Pacific business.
The sale price was originally agreed last October at £9.3m but the pair then got into a dispute over the impact of currency exchange rate changes on the price.
Currie & Brown wanted a £1.7m reduction while Sweett said the price should be cut by just £500,000.
The case went to arbitration and in its decision, arbiter, accountancy firm Grant Thornton, said Sweett should pay Currie & Brown £1.3m. In a statement Sweett said the matter was now concluded.