Scope of job has increased meaning scheme is now being retendered
WSP has confirmed it will be re-bidding for work it was carrying out to manage the upgrade of buildings set to contain MPs' offices in Westminster, known as the Northern Estate Programme.
The firm has been on the job since 2017, which involves programme, project and cost management work.
But the amount of work now required has increased significantly, meaning the job is being tendered again to comply with four-year-old rules about public sector work.
In a prior information notice, parliament's contract award authority put a £95m price tag on the scheme. It said formal publication of the contract notice will be on 11 October.
A WSP spokesperson said: "With the scope of work on the Northern Estate Programme increasing significantly from the original contract, it was a legal requirement for the works to be re-tendered to ensure compliance with [public contract regulations]. We look forward to rebidding for the Northern Estate Programme contract."
The Northern Estate consists of a range of grades I, II and II*-listed buildings, several of which require refurbishment due factors including "the age and fragility of the buildings, the inadequacy of mechanical and electrical services, poor environmental performance and fire safety improvement requirements," according to the prior information notice.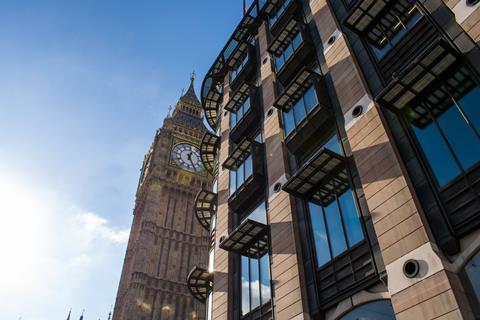 Last year, Wates beat Sir Robert McAlpine and Balfour Beatty to the £500m construction contract for the Northern Estate.
The work, which is set to begin in earnest in 2020, is expected to centre on refurbishment although some new build will be involved.
Lendlease has been appointed to carry out work on the former health department headquarters, Richmond House, to turn it into a debating chamber for use by parliament when the members have to decamp from the Palace of Westminster in 2025 for the estimated six-year duration of renovation work, and associated offices. This is also part of the Northern Estate Programme.
The Northern Estate also includes the Hopkins-designed Portcullis House, built by Laing, which was opened in 2001 opposite the Palace of Westminster.