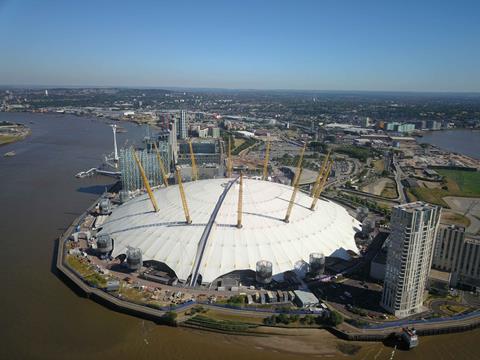 As we consider the plight of British Steel's workers, in 1999 steelworkers had the chance to fight for their rights on the highest of high-profile projects.
Steel erectors at the Millennium Dome went on strike for the reinstatement of the £1-an-hour London weighting, which was taken away during the early 1990s recession. With the opening of the dome only five months aways, they had the leverage of a deadline on their side. The 30 dome workers were joined by more than 100 steel erectors from other major London sites, including the £100m Merrill Lynch headquarters in the City.
A circular distributed to the strikers said more action would follow. "Wednesday the 18th will not be an isolated incident. We are committed to campaigning until this issue is fully resolved in our favour," it said.
One of the strikers said: "We're only asking for an extra £1 an hour to increase our pay by about £50 per week. I don't think that is unreasonable."
A spokesperson for New Millennium Experience Company said: "Workers from the Millennium Dome have joined the strike and protest in central London. However, the majority of steelwork here is complete so the stoppage does not affect us."