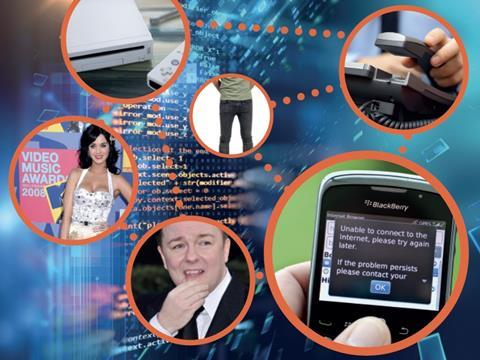 Tech travel
Occasionally, reading something from the past is nearly as good as finding a time capsule. An interview from a decade ago took the Building team right back to the skinny jeans-wearing days of listening to I Kissed a Girl by Katy Perry and Sex on Fire by the Kings of Leon.
One of our digital champions pointed out this week that it's strange how people mistrust tech in the workplace considering how tech-based their personal lives are.
A chat entitled "My Digital Life" with fit-out specialist John Corley in 2008 proved this as he described the tech he used every day.
Corley, now a director at Corley + Woolley, owned "the infamous BlackBerry that nearly everybody has", but wisely said "you still can't beat picking up the telephone and having a good chat".
He was a big fan of his iPod and enjoyed listening to Ricky Gervais (and Russell Brand and Jonathan Ross – he said slightly guiltily – as they were in trouble after "Sachsgate").
The Nintendo Wii sports package was also played by the Corley family every day, which may bring back competitive memories for many readers.
In fact, I might go and dust mine off …