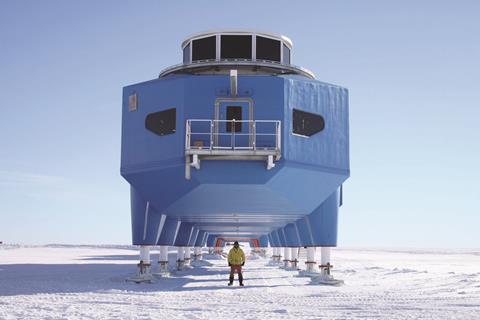 Twelve weeks in the cooler
Have you been moaning about the heat? We may have found the job for you. Back in 2008, an intrepid team of contractors experienced summer in the snow.
In the Antarctic, the Halley VI research station, home of the British Antarctic Survey (BAS), was being constructed by Morrison Falkland. The station was set to be made of six building modules that featured hydraulic jackable legs, which would gradually raise them above the accumulating ice and snow that had consumed the first five Halley research stations. There were skis on the bottom so the whole station could be towed to a new location if the ice on which it sat threatened to break off and float away.
Construction could only take place in summer, between the beginning of December and the end of February, and took place over three summers, with a deadline for 2010.
"You either love it, or hate it and never want to come back," said Karl Tuplin, project manager for the BAS. "You can't comprehend it until you get here. You're in the middle of nowhere, with absolute silence apart from the wind blowing and the sun beating down. There's something magical about it."