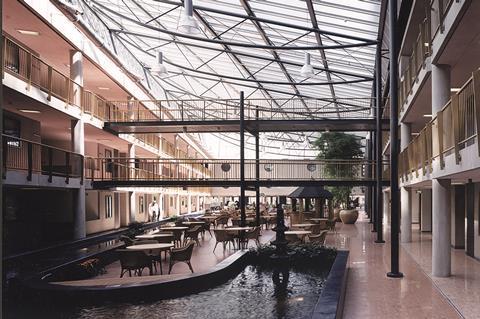 A new way to get old
The Housing Design Awards this week showcase imaginative housing for older people, which made Building recall a care home in the Netherlands described as a "septuagenarian Willy Wonka-esque dream".
The negative associations we have with such facilities in the UK makes this sound like a strange, ironic joke but Humanitas Apartments for Life took a different approach. Our architecture critic remembers it as "pretty special".
It rejected focusing solely on the medical problems of some residents, concentrating instead on making sure they had as much enjoyment and control over their lives a possible, with an "extended family" dynamic. Medical care was still important but kept more in the background.
There was a community-based kind of co-living vibe, boasting "regular disco nights, film screenings, a beauty parlour, hairdressers, a museum, a sculpture garden, a restaurant teeming with sugary treats such as apple pies and double chocolate puddings, and an on-site bar freely licensed to serve as much alcohol at it likes".
I'll drink to that.