While this week we look at the scourge of plastic waste produced by the construction industry, in 2015 we found out why another key material was surprisingly difficult to recycle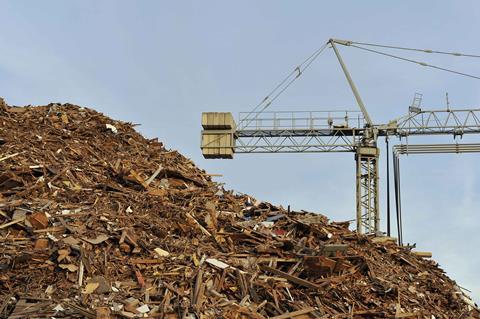 Wood if we could
While this week we look at the scourge of plastic waste produced by the construction industry – second only to the UK packaging industry – in 2015 we found out why another key material was surprisingly difficult to recycle.
"Every year the UK disposes of 10 million tonnes of wood, but only one million tonnes of this is recycled," said Building. This amounted to a commodity value of £2.1bn being wasted, the third-highest of all materials sent to landfill after metals (£10bn) and plastics (£2.3bn).
Common concerns about wood recycling were cost-effectiveness, practicality and quality. The problem often lay with the contaminants the wood had been treated with, including surface treatments, metals, glass, paper, plastic, rubber and chemical treatments. Metals screws, for instance, were expensive to extract.
In 2012 the Department for the Environment, Food and Rural Affairs (Defra) considered whether to ban wood from landfill sites but decided to raise landfill taxes.
However, there was hope in the form of CLT, which could be "especially suitable for reuse or recycling" due its untreated state and the low-hazard glues used.