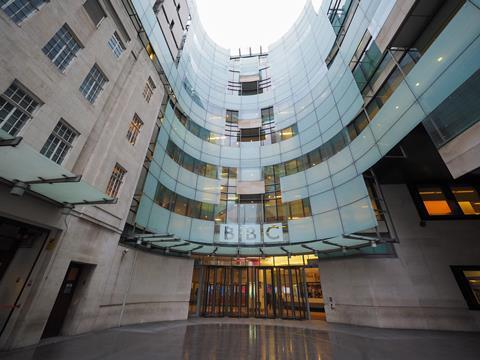 This is the BBC…
This week, we reviewed the "skill and ingenuity" of the BBC Television Centre's redevelopment into a shiny mixed-use scheme, including resi and a Soho House hotel.
Seven years ago, we weren't so keen on the redesign of BBC Broadcasting House, however, which was refurbished to combine TV, radio and online operations for the first time and consolidate staff from other centres, including the White City studio on our cover.
"Can a building type as technically specialised and operationally introverted as broadcasting studios ever attain the visual drama and exhilaration that we associate with great architecture?" our correspondent asked. To cut a few thousand words down to one sentiment: nice try, but no.
"In the rush for efficiency, Broadcasting House may have […] lost sight of its soul," said Ike Ijeh. Then there were the inevitable questions about whether spending £1bn of public money on this "hulking monolith" had been worth it.
Poor old Beeb – trying to adhere faithfully to its heritage, create an awe-inspiring structure with world-leading technology and functionality and all the while being scrutinised to an unusual extent for every penny. Talk about an impossible task …
To read the full article from February 2011, click here