Listen now using the player below, or subscribe and listen via iTunes, Stitcher, Spotify, or wherever you get your podcasts. This Building podcast special includes interviews with Mace's Mark Reynolds, the CPA's Noble Francis and Richard Steer of Gleeds to coincide with construction's emergency Brexit summit
"From a Mace point of view - If there are delays on projects of four weeks across the board, we could see damages in the order of £10 million - and contractually we are liable"

Mace's CEO Mark Reynolds on the risk of a no-deal Brexit.

"Only taking into account the direct impacts, our forecast would see a 4.2% fall in construction output this year and a 2% fall in construction output in 2020."

The CPA's Noble Francis on implications of Brexit on construction output according to the association's 'no deal' scenario

"I was with a housing company the other day and they physically cannot get the bricklayers that they need to build some of their houses - we're already seeing a shortage and that's before it's exacerbated by the Brexit deal or no-deal"

Richard Steer of Gleeds on the labour shortage risk after Brexit
Today, more than 100 chief executives from across the construction sector are meeting, as the Construction Leadership Council (CLC) hosts a summit to discuss Brexit contingency plans. The summit is looking at the impact on the overall market, UK border implications and the immediate future of projects currently on site - this a crucial time for the industry.
Ahead of the summit, Building spoke to three leading industry experts to get a better idea of the issues that will be discussed at today's conference: Mark Reynolds, CEO at contractor Mace; Noble Francis, economics director at the CPA; and Richard Steer, chairman of consultant Gleeds, for their views on Brexit's impact on construction.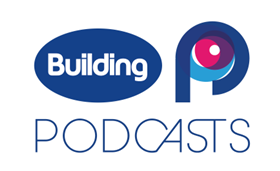 Listen now using the player above, or subscribe and listen via iTunes, Stitcher, Spotify, or wherever you get your podcasts.