Supermarkets are bucking the retail downturn, and now they're either going supersize or micro. Whichever option they choose, there's going to be a ton of construction work
However bad things get, people still have to eat. Retailers' driving obsession is where people are buying that food, and it has given them a seemingly unquenchable appetite for new space to increase or protect their market share. So even the hungriest contractor should be thankful for the supermarket sector - a steady, albeit very demanding, client in a difficult market.
According to Verdict Research, the UK's major supermarkets will add more than 19 million ft2 of new space to their combined footprint between 2010 and 2014. At EC Harris, Colin Turner, head of retail, performs a quick back-of-an-envelope calculation: "If you take an average figure of £150 per square foot, that's a construction spend of £2.25bn. Food retailers are in robust health, and the next few years should be good for those in construction who can adapt."
All the major supermarkets have well-established supply chains and frameworks of tried-and-trusted contractors and consultants. But their loyalty is tempered with a roving eye for ever-lower costs, and they often introduce new suppliers to keep the old ones on their toes. For firms that can demonstrate they can deliver, that they can stick to a price and, crucially, that they understand retail, it's a big opportunity.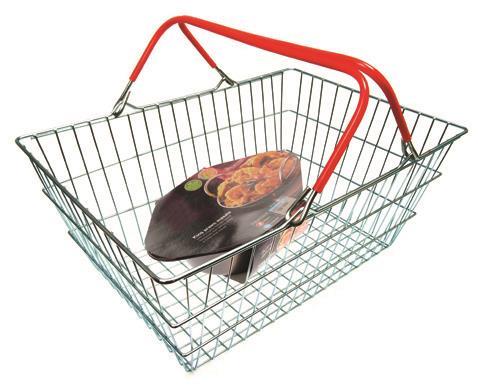 Space to fill
The UK's grocery shopping is still dominated by the big four - Tesco, Asda, Morrisons and Sainsbury's - which are all committed to aggressive expansion. So are Waitrose and Marks & Spencer, and while the established names have fought off the threat from discount retailers such as Aldi and Lidl, those newer entrants retain ambitious growth plans of their own. This means that limited development opportunities are fiercely contested.
If you think there are few places left for the major supermarket chains to expand into, you're not looking hard enough. In fact, the UK is still relatively underserved in comparison with the rest of Europe and the US. Turner says that France and Germany have nearly twice as much supermarket space per capita, and in the US there is nearly three times as much. "There is actually still a lot of room for growth," he says. "The major four players are all pretty strong at the moment, and they generally have large amounts of cash. Because there's weaker consumer spending, the big guys have got to protect their market share. If everyone else is growing, you've got to as well." The downside, as Davis Langdon's head of retail, Paul Zuccherelli, points out, is that: "Customers are more savvy now and they tend to shop around - as stores get to saturation point, it's easier to do that because they're sitting cheek-by-jowl."
Think big. And small …
So what are supermarket clients building? The race for space is sending supermarkets in two, polar-opposite directions, to the biggest stores they've ever built and also the smallest. The big chains are not only competing to draw more customers through their doors, but to secure an ever-greater proportion of their total spending, offering growing ranges of clothing, electrical goods, homewares and financial products. "Development is moving onto non-food and services," says David Gray, retail analyst at Planet Retail. "Supermarkets are extending stores, and leveraging their out-of-town developments by building a dedicated clothing area, for example." Sainsbury's is one of the most ambitious, carrying out 21 extensions last year, with another 15-20 in the pipeline. Last autumn, it doubled the floorspace of its Crayford branch in Kent to 100,000ft2, to make space for a 46,000ft2 non-food offer.
Gray points out that supermarkets are cleverly blurring the line between online and real-world shopping, using the power of the internet to drive growth in-store. "Sainsbury's launched its online non-food range at the end of 2009, which helped it build up its product line. Before that, it didn't have the range to fill 100,000ft2."
Meanwhile, the high street represents a great untapped market for the chains' more traditional product lines. Gray says that the major supermarket brands still have only 15% of the convenience sector market. "Convenience is the next big thing. We're seeing more top-up shopping, where people make more frequent purchases with a smaller basket size. People are trying to spend less, but it's also driven by demographic trends, such as the growth of one-person families."
Sainsbury's intends to open at least one of its "Local" stores a week, with M&S planning similarly aggressive growth of its Simply Food brand, and Tesco fighting to maintain the position of its Express stores. Morrisons will launch its first convenience store in Ilkley, Yorkshire this summer under the M Local brand. Though not quite convenience-sized, Asda is moving into smaller developments, with a minimum floor area of 10,000ft2, since its purchase of 147 Netto stores in April. It will spend £100m converting them this year.
Finally, growing online business and an expanding network of smaller stores mean logistical headaches for supermarkets. And that means work for construction firms too, building new distribution facilities and fulfilment centres or "dark stores". "If convenience stores are in very dense urban environments, they going to want to maximise salesfloor space," explains Helen Bunch, managing director of Wates Retail. "Smaller stores have very little storage anyway, so they may be having two or three deliveries a day. That means they're going to have to have sophisticated logistics centres to manage quick turnaround of fresh, chilled or frozen foods. Where they want to grow online sales, delivering to individual households is even more complicated."
But no matter how determined supermarkets are, there are some very real barriers in their way. "They've all got the same problem," says Zuccherelli. "There's a lot of people fighting for space in the same market, and it's very limited." Supermarkets' relative stability in a struggling retail market has made them more acceptable to developers as anchor tenants in shopping centres, though this opportunity will be short-lived: according to the British Council for Shopping Centres, there will be no new shopping centres in 2012, and only 1 million ft2 of new retail space in 2013.
How to win the work
Zuccherelli believes that construction firms that can bring development opportunities to supermarkets will have an advantage. Phil McHale, director of retail at Morgan Sindall, says an increasing proportion of its retail projects come in not through the construction part of the group, but its development or affordable housing divisions. "It's about 50:50 now. More and more projects are developer-led, as opposed to being driven by supermarkets."
Turner has noticed an increasing number of retailer-led mixed-use regeneration and development projects. "Greenfield opportunities are much rarer and it's much harder to build a supermarket from scratch these days because land isn't available, competition is fierce and planning is tougher. It's been going on for the last five or 10 years, but we're seeing more of it now because of the difficulty of securing planning permission." He believes it will only get tougher with the government's localism agenda, which will devolve power to local authorities: "Planning authorities will be required to get a much clearer sense of what local needs and wants are, and they will have a higher importance."
Construction firms could also help in securing local support, suggests Bunch. Wates has just completed an exemplar "eco-learning store" in Sheffield for Marks & Spencer, which involved showing groups of primary school children round the site. "We built up a great relationship," Bunch says. "On the day the store opened, the kids were there with their parents and they felt it was their store. There is a perception that the big stores come in and take over local communities, but it doesn't have to be that way." Contractors already have to undertake a whole range of social and community obligations on public sector projects, she points out, so they could easily transfer this expertise.
Another big PR push for supermarkets is sustainability, but Zuccherelli doesn't think there will be too many more flash "exemplar" stores. "Most of the retailers are now focusing on value and on sustainable stores that they can reproduce elsewhere and roll-out in a more standardised format. It's not dumbing down, it's more pragmatic sustainability that is a million miles away from green wash."
But even though they want their stores to perform better, retailers show no signs of compromising on cost or speed of delivery - areas where they are renowned for being extremely demanding.
"Sustainability is a key priority and companies need to be able to bring innovative solutions to the table, but they need to be cost-effective," says Willmott Dixon's retail director Clive Pople. "That's the challenge we've all got at the moment. It's all about capital cost and we need to link sustainability with whole-life cost and demonstrate value over the life of a scheme. For retailers it's the here and now that is most important, not what decisions are costing in the future."
The hurdles
Turner foresees commodity price inflation as a potential battleground over the next 12-18 months; the prices of steelwork and copper continue to rise and contractors can cut their margins no further. "At some point, cost increases will have to be passed on. I see some stormy times ahead. Retailers have had the balance of power over the last few years, and they've flexed their muscles to take advantage of market conditions. Over the next few years they might not get it all their own way."
But with a number of construction firms desperate to secure work, at any cost, the rest face an uphill struggle. "There's a limit to what kind of inflation we can absorb," says McHale at Morgan Sindall. "It is creeping through, but there are competitive pressures not to pass it on, both on us and our supply chain."
Willmott Dixon's Pople says the same. He has found retailers recognise, and are willing to discuss, materials price rises, but that they are also testing the market more to get the cheapest deal. "Retailers are very supportive of their supply chains and we've got some very strong relationships, but there is always the temptation to test the market to drive competition." And he's coming up against firms that are willing to cut slim margins even further: "On some projects, you have to question how sustainable it is. There's a potential storing up of future issues."
A warning sign that however much work supermarkets have to offer, contractors could remain hungry for some time.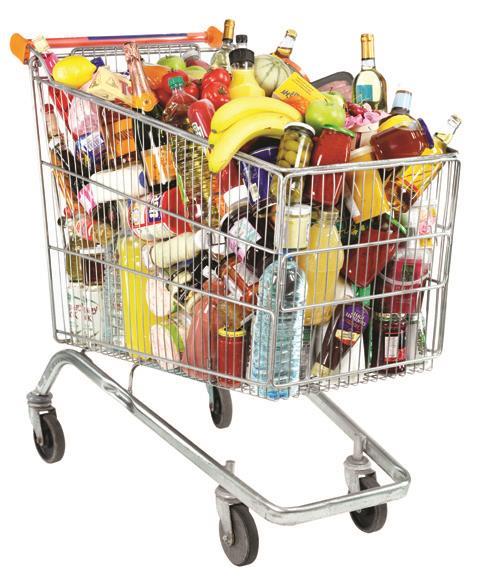 What the others are doing
Tesco
Growth remains at the heart of Tesco's corporate strategy, with incoming chief executive, Philip Clarke, announcing a renewed focus on the UK market after its expansion overseas. Last year, it opened 2.8 million ft2 of new space in the UK, an increase of 2.2% on the previous year, with a capital expenditure of £1.7bn. During 2011/12, it expects to add another 2.5 million ft2 across its UK portfolio. Douglas Wilson, corporate affairs manager at Tesco, says: "We are always looking for new and innovative contractors and consultants to come forward and work with us. All we ask is for great value and a great service."
Asda
Asda will open 168 new stores in 2011, adding 1.8 million ft2 of space, the largest single year of growth in its history. This includes the 147 Netto stores it will spend £100m converting this year, seven new Asda Superstores, four Asda Livings, 10 Asda Supermarkets and five store extensions. But a spokesman said: "We are not currently looking for new suppliers as we have a positive relationship with our current framework suppliers." In terms of what they look for: "The ability to understand our high standards, attention to detail and being able to deliver on time."
Morrisons
Announcing its results for 2010, Morrisons said it had opened 15 new stores during the year, and would be accelerating its growth programme to add more than 30 during 2011/12, including 16 acquired from Netto. It will also optimise current stores to give an additional 750,000ft2 of selling space, and trial its M Local convenience format in three stores. It has set a target of 2.5 million ft2 over the next three years, with particular focus on expansion into the South and Scotland.
Sainsbury's
Sainsbury's added 1.5 million ft2 to its total floor area during 2010/11, including 21 new stores, 24 extensions and 47 convenience stores, an increase of more than 15% over the two years to March 2011. New stores were predominantly in Scotland, Wales or the South-west, where Sainsbury's is underrepresented, while extensions were mainly in its traditional homeland of the South and East. The growth is set to continue by 7-8% in 2011/12, with 15-20 new stores and 15-20
store extensions in the pipeline. It also intends to open one to two of its "Local" convenince stores every week.
Marks & Spencer
Announcing its full-year results last week, Marks & Spencer said it was aiming to grow its total floorspace by about 3% a year for the next three years. It will also increase annual capital expenditure to £900m on in-store improvements, two-thirds of which will be spent in the UK, and refurbish 90 stores left out of the last modernisation programme.
Meet the client
Tony Jacobson, head of construction, Waitrose
What it's planning
There are plans for 39 new stores in 2011, including 27 convenience stores, nearly double the 20 new stores it opened in 2010. "We're as aggressive and confident as we've ever been about our growth project," says Jacobson. "We're planning an increase of capital expenditure from this year and continuing our growth in the supermarket sector in all its forms, in convenience and core stores. We'll be investing in our distribution network, and in additional office space on our Bracknell campus. We are beginning home deliveries within the M25 in July, so we are also looking at developing our customer fulfilment as well."
Opportunities
Waitrose has halved the cost of store fit-outs over the last three years, while increasing standards and specifications "dramatically". It has also brought in new contractors, consultants and equipment suppliers. "As a business we're very loyal to our suppliers, but as we continue to grow our current supply chain need to be supplemented. We're bringing in new people to help keep the existing supply chain sharp, and to bring in new ideas. We're not a closed shop but I would ask new suppliers to be patient. I have a 'subs bench' of contractors I've been talking to for a few years that are ready, willing and able to take their place on the pitch."
How to win that work
"Firms have to demonstrate a thorough understanding of retailing, and of food in particular, and a proven track record. People have got to feel comfortable and enjoy the fast-paced nature of the work. If you don't enjoy it, it's pointless putting yourself forward." He also wants contractors who can demonstrate "absolutely flawless delivery" on time, and who have very strong design management, an exemplary record on safety and a strong commercial team. "Like all retailers we want our money to go as far as it can. We shake hands on a price, and we expect the contractor to honour that price. We don't need gameplaying on the contractual side. We want an ongoing relationship, not a contractor out to make a quick buck on a contentious project."
Sustainability is important too: "We are very, very keen to improve our environmental performance, carbon reduction is top of the agenda. We want businesses who can help us with new ideas on realising carbon efficient buildings, and who want to engage with the community and build in a responsible way."
Quarterly value of retail work
The value of retail contracts jumped signifcantly in the last quarter. According to data from Barbour ABI the value of retail warehousing contracts jumped 72% to £171.38m, while retail contracts more than doubled to £125.13m from £60.96m. Shopping centre values also jumped 37% but according to Barbour ABI figures this sector has been in marked decline over the last four years.