Smart buildings can only be as smart as the people who use and manage them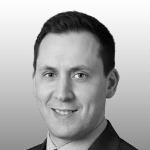 These days everybody wants a smart building. One in which comfort systems are linked together by the connective tissue of computer code to create a high functioning product that is greater than the sum of its parts; and in which greater control is devolved to the individual user. Sophisticated tenants want this because they hope it will boost user productivity at the same time as delivering improved efficiency and cost savings. Their employees, the end users of these buildings, want this too as they seek the same levels of comfort and control in the workplace that technology has delivered into their home lives. In short, people want buildings that will facilitate their objectives and not get in their way. The confluence of this new technology and raised expectation with the current lettings market, in which transaction volumes are down and competition is high, means landlords must build smart to attract the right calibre of tenant.
But technology by itself is not enough!
An occupier's needs
Fundamentally, a smart building should meet its occupier's needs. A building which fails to meet these needs or offers unfathomably complex solutions to them can hardly be referred to as "smart". The critical first stage in any smart building project is therefore to define and challenge an occupier's needs so they can be refined into an output specification for which "the experts" can propose tailored solutions. This is best done by involving end users and facilities managers at an early stage in the procurement process.
Steve Jobs is famously quoted as saying that "A lot of times, people don't know what they want until you show it to them". When it comes to investments in technology, businesses and individuals have understandably become conditioned into believing that "the experts" know best. As true as this may be when it comes to technological solutions (that is, what occupiers want), I would contest that few are better placed to identify what occupiers need than the occupiers themselves.
Obsolescence
Timing is everything when procuring technology. The rate of innovation in smart buildings militates against finalising procurement decisions too early in the process, lest costly and disruptive changes will be required later on. However, these decisions cannot be left too late as they will inform other critical design decisions. Those procuring smart buildings (particularly ones with long build periods) will therefore need to balance their desire for cost certainty at the point of contract with the need for flexibility. The selected construction procurement route is critical in this context. Two-stage contracting or construction management can, for example, allow early packages to be progressed while later packages are still being refined, albeit at the expense of (initial) cost certainty.
It is not sufficient for smart buildings to only accommodate today's technology. The prohibitive cost and disruption associated with retrofitting buildings to accommodate new technology means they must also be "future proofed" against short term obsolescence. In this context, occupiers will be reliant on their appointed experts to scan the horizon and be well-informed about what is around the corner.
Will it work?
In the analogue world, an architect or lead designer is usually appointed to coordinate and integrate the designs for the various components that make up a building. However, smart buildings call for something different; they require the integration of physical and virtual environments, which goes beyond the professional remit of most architects and software engineers. Similarly, design and build contractors who routinely warrant that their completed works will meet contractual performance requirements may be reluctant to extend such warranties to the functionality of smart systems. This is understandable given that much of the technology is bespoke or first to market and coded by tech start-ups with modest balance sheets and little or no insurance.
It is still early days and it is unlikely that any single consultant or contractor will be brave enough to warrant the operational performance of smart building systems, even if their insurers would allow them to (which of course they will not!). However, the risks of operational failure can nonetheless be mitigated by appointing the right team to oversee the integration and commissioning of systems from the start.
Soft landings
A building can only ever be as smart as the people who use and manage it. It follows from this that a building can only be truly smart if its end users and facilities managers know how to operate it. The strategy for ensuring a smooth transition from construction into use and occupation – often referred to as "soft landings" – is therefore another critical aspect of the procurement process.
It is imperative that this strategy is formulated early, not just before handover, and reflects the occupier's specific requirements around commissioning, training, maintenance, information and, increasingly, building information modelling. Again, early engagement with end users and facilities managers is a crucial step in accurately determining these requirements. Leave this too late in the day and the transition to operation is likely to be anything but smooth.
So, in conclusion, the successful delivery of a smart building depends as much on the procurement process itself being smart as it does on the technology being so. Smarter procurement is the key!
Adriano Amorese is a partner at Berwin Leighton Paisner