Now in its 31st year, the show takes place from 15 – 16 May 2019 at London's ExCeL. Organised by the Lift and Escalator Industry Association (LEIA), LIFTEX takes place only once every three years and has evolved to become the UK's only event where you can find the solutions to these complex challenges.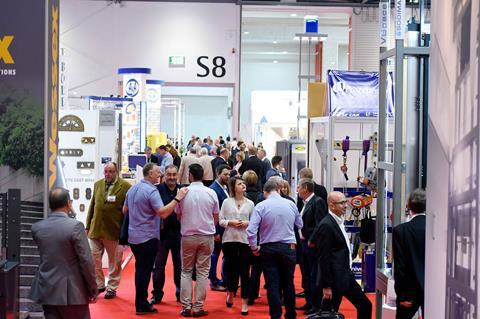 Our modern built environment is inconceivable without lifts, escalators, lifting platforms and stairlifts. At the "top end" of high-speed lifts, there's continual research into solutions to move more people faster using less building space. However, this innovation heavily influences the world of standards where the primary focus is safety, and with accessibility top of the agenda – how can you find the right solutions and remain compliant?
LIFTEX 2019 brings together the latest solutions, thinking and guidance for accessibility challenges in the built environment. Now in its 31st year, the show takes place from 15 – 16 May 2019 at London's ExCeL. Organised by the Lift and Escalator Industry Association (LEIA), LIFTEX takes place only once every three years and has evolved to become the UK's only event where you can find the solutions to these complex challenges.
LIFTEX Event Director Oliver Greening explains: "Evacuation and accessibility need to be at the forefront of building planning, whether it's new build or modernisation projects. With changes in regulations and standards ahead, plus ongoing challenges in renovation and upgrading, it can be a minefield to navigate the regulations, remain compliant and find the right solutions for your project."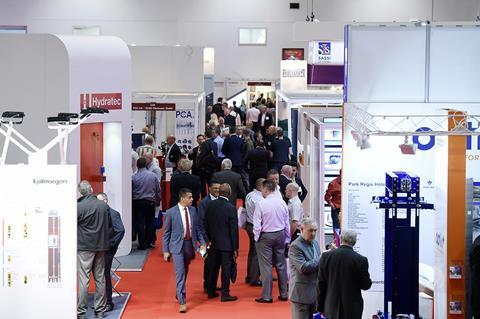 Innovation in action
On the show floor, thousands of products will be on display from over 110 international exhibitors from 18 different countries including LEIA members: A & A Electrical, Bullet Lifts, Digital Advanced Control, Fuji Electric Europe GmbH, Gartec, Global Lift Equipment Ltd, International Lift Equipment Ltd, Jackson Lift Group, SASSI Lift Systems, Sesame Access Systems Ltd and Terry Lifts.
You will find everything from components to car and landing doors, compact gearless machines, alarm systems, passenger lifts, home lifts, goods lifts and stair lifts – plus everything in between.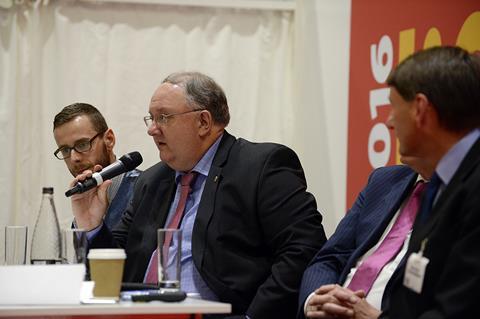 Find the answers
Running alongside the exhibition is a free seminar programme offering insights, advice and guidance on crucial issues from regulations to safety from industry experts. Sessions start at 11.30 each day and are free to attend.
Just one of the issues being addressed is evacuation in building design. With recent events initiating widespread reviews of current fire safety guidance, and an ageing population, evacuation methods and procedures for those with mobility impairment is a key issue.
Fire safety expert Matt Ryan of the Fire Surgery explains: "If we are aspiring to make buildings accessible to all, the question arises: what about evacuation? While new buildings are being fitted with evacuation lifts where required, there are large numbers of older buildings pre-dating modern standards expectations where there are seemingly no effective or practical evacuation lift provisions. The improvement of the evacuation lift provision for these existing buildings is a serious challenge."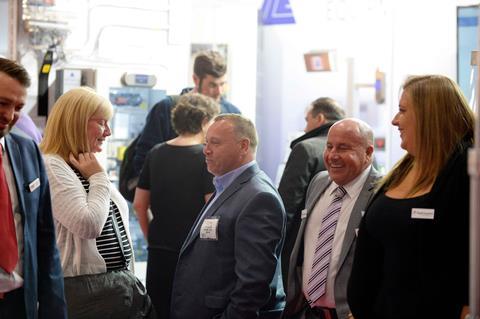 Ryan will address the issue in a seminar session looking at the relevant guidance. He adds "Over the last 20 years lift technology and fire safety design approaches have advanced and evolved significantly, improving overall standards and consistency. But this progress has led to there being a large (and sometimes confusing) variation in the standard and functionality of lifts that are intended to be used in the event of fire provided in the UK's diverse existing building stock."
Greening concludes: "If your work involves sourcing, specifying and managing the provision of moving equipment – then you can't afford to miss LIFTEX."
Registration is free at www.liftex2019.com. Follow the show on Twitter @LiftexShow or LinkedIn www.linkedin.com/showcase/liftex-2019
LIFTEX seminar programme – at a glance
15th May
Revision of BS EN 81-80 – Improving the safety of existing lifts
The new BS EN 81-80:2019 reflects the changes in BS EN 81-20 and experience gained with the original 2003 standard. This session outlines the key changes and the principles of how to apply this crucial standard.
Dave Searle, Member, LEIA Quality & Technical Committee Member MHE/4, BSI Committee for Lifts, Hoists and Escalators and BSI delegate at CEN TC10 WG1 and WG10
Important considerations when specifying a vertical lifting appliance for the home
This session presents the vertical lifting solutions available for travelling from floor to floor within a home and highlights the essential factors you should be aware of when advising clients.
John McSweeney, Director, Terry Lifts, Member, LEIA Personal Lift Group Committee
Goods lifts and the secret life of buildings
Moving materials in and out of buildings is critical to their operation. But how often do we think about this vital provision? This session will highlight the key considerations in planning and managing the use of lifts to move goods around buildings.
Len Halsey, Canary Wharf Contractors, Chairman, CIBSE Lifts Group
Lifts for Evacuation Use: key considerations for building design and modernisation planning
Evacuation of people with disability or impaired mobility should now be at the forefront of building design and modernisation planning. In this session, the use of lifts for evacuation and the relevant guidance will be explored.
Matt Ryan, Associate Director, The Fire Surgery Limited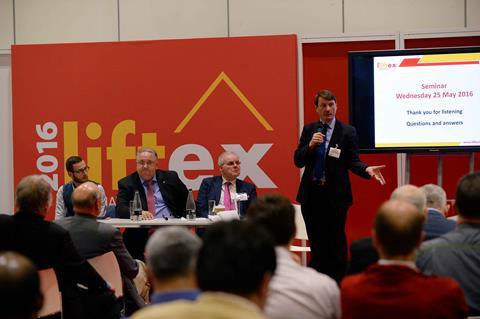 16th May
Escalators – issues for duty holders
A number of topics important to the safety of existing escalators will be covered: effective maintenance, a regime of thorough examination, and guidance on modernising to improve safety.
Dave Cooper, Managing Director, LECS UK
Analogue to fibre…understanding the options for lift emergency-communication phones
Lift Regulations require that emergency-communication devices be available for lift passengers to call for help in the event they become trapped in a lift. Traditionally this requirement has been met with the use of fixed landlines as the means of transmission for lift emergency calls. However, BT have already begun to transition to a fibre-digital network with the target of an all-digital network by 2025. In this session, the significant implications of this change will be discussed and the options available will be outlined.
Matt Davies, Market Insight and Innovation Manager – Americas & EIMEA Avire and Member, European Lift Association Tele-Alarms Working Group
Survival guide for lift managers and duty holders
Various regulations put obligations on 'owners' of lifts, lifting platforms, escalators and moving walks – responsibilities often delegated to FMs. This presentation looks at these and the guidance and support available to duty holders.
Nick Mellor, Managing Director, LEIA
The future development of British, European and International standards
With work on several British standards, a raft of updates and revisions scheduled for several standards in the EN 81 family, and progress towards a global International standard, this session will signpost the key changes and their implications for the lift industry in Europe and beyond.
Ian Jones, Chairman, MHE/4, BSI Committee for Lifts, Hoists and Escalators and Chairman, LEIA Quality & Technical Committee