For housebuilders and developers, the mandating of increased warranties could drive up costs. But if they respond with an improved focus on quality, there will be benefits in the form of enhanced reputations and greater trust from homebuyers. Jordan Marshall reports

It is undeniably a difficult environment in which to be building new homes in the UK.
A cost-of-living crisis and raised interest rates are dampening buyer appetite, while high levels of inflation are causing economic challenges for developers and contractors alike.
Add to that the difficulties of the current planning system and the huge regulatory shift that will come with next month's full implementation of the Building Safety Act, and there is no shortage of hurdles to scheme viability.
So when considering the potential extension of new home warranty periods and the introduction of mandatory warranties for all new-build homes, it is imperative to take into account this already difficult-to-navigate landscape. Will the impact of the changes be for better or for worse?
For her part, Lorna Stimpson, chief executive of LABC, says it is clear that the new regime will affect costs for developers and homebuyers alike – potentially influencing the viability of schemes.
"If [the changes are] going to increase [the warranty period] to 15 years, and the developer liability period increases from two years, that's going to impact on costs for the homeowner but also costs for the developer. I think it's going to be quite a balancing act to get right," Stimpson says.
But Martin Taylor, executive director of LABC, says there are still plenty of benefits that will be felt by consumers, meaning the new warranty regulations should not have a significant impact on homebuyer appetite.
"A freehold purchaser or a leaseholder with a lease of more than 21 years will now benefit from a new home warranty, and there is also a requirement that if common parts of buildings have been converted into dwellings they will also receive the same sort of protection," he says. "So, as I understand things, there are benefits all round, as far as we're concerned."
Martin continues: "There will be minimum parameters and standards which need to be included in the warranty and the ability for the warranty to transfer that protection should the ownership of the house change. So again, a win-win from a consumer protection point of view."
Extended warranties: Potential pros and cons at a glance
| Challenges | Opportunities |
| --- | --- |
| Increased costs: Extended warranties will increase the cost of new homes, as developers and builders will need to factor in the cost of insurance and repairs. This could make it more difficult for some people to afford to buy a new home. | Improved quality: Extended warranties can help to improve the quality of new homes by giving developers and builders an incentive to build high-quality homes that will last. This could lead to increased demand for new homes, as people will be more confident that their homes will be free of defects. |
| Lengthier construction times: Developers and builders will need to ensure they have the necessary documentation and records to support extended warranties, which could add time and complexity to the construction process. This could lead to delays in the delivery of new homes. | Increased peace of mind: Extended warranties can give homeowners peace of mind in being able to know that their homes are covered for defects for a longer period of time. This could lead to increased satisfaction and loyalty among homeowners, which could bring benefits for developers and builders in the long run. |
| Increased risk: Extended warranties will increase the risk for developers and builders, as they will be liable for defects for a longer period. This could lead to financial losses if there are many warranty claims. | Improved reputation: Extended warranties could help to improve the reputation of the construction industry. By demonstrating a commitment to high quality and customer satisfaction, extended warranties could help to attract new customers and boost sales. |
| Competition: The increased cost of new homes could lead to decreased demand, as some people may choose to buy older homes instead. This could make it more difficult for developers and builders to compete with other types of housing | Greater transparency: The new warranty requirements will require developers and builders to be more transparent about the materials and workmanship used in their homes. This could help to build trust and confidence among homeowners. |
| Regulatory uncertainty: The details of the new warranty requirements are still being finalised, which could create uncertainty for developers and builders. This could make it difficult to plan and budget for new projects. | |
However, Taylor is not saying there will be no impact on project viability as a result of the new home warranty reform.
"It's the developer that could face challenges here with potential monetary penalties of up to £10,000 or 10% of the house purchase price," he says. "Another challenge is potentially higher premiums in securing warranty provision."
On this point, Hill's head of quality, Andy Mullins, says that as a housebuilder there are significant concerns about how much costs will fall on them.
"The biggest impact is likely to be the cost of warranty cover – indications we've had from some of our warranty providers are that it would be quite significant," Mullins says. ""We would say disproportionately significant compared to what it costs for the years one to 10, especially against a backdrop of the general increased cost of development through recent legislative and market conditions."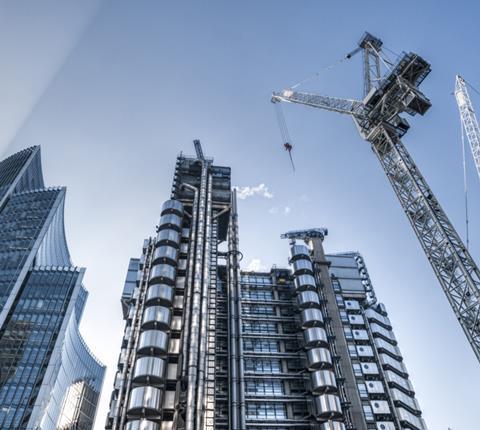 Mullins adds that, to Hill's knowledge, there has been no widespread call for the changes nor "substantial evidence indicating quality issues in new homes during years 10 to 15".
Ultimately, these costs must be absorbed by someone, whether it is the developer, the homeowner, or a rental landlord. This could impact the overall viability of a project for minimal discernible benefits, and it does not necessarily correlate with the quality of the homes.
From a legal standpoint, Theresa Mohammed, partner at Watson Farley & Williams, says the changes would undoubtedly have an impact on how projects are approached.
"It's always significant when legislation extends the period of liability, because that's the starting point," she says. "The starting point of any legal claim is: do you have standing, are you in time? So, anything that alters the amount of time you have to make a claim is a very significant legal change."
But Mohammed adds: "It's not as significant as other changes that have been made by the Building Safety Act. But it is another one, and a change of five years is not an inconsiderate amount of time. That is a decent chunk of time to extend liability."
Added costs
James Green, partner at Calfordseaden, adds that while there are clear positives for the introduction it is important to realise the added costs go beyond just additional warranty costs.
"If the warranty period is 15 years, then in terms of other knock-on effects for consultants working on the projects there will be an additional impact," he says.
"Currently consultants and designers will provide liability under appointments and through collateral warranties which often run to 12 years and, if this is to change, there could be an impact on the premium associated with PI insurance – all cost which will ultimately be passed back to the client."
Jo Briggs, Calfordseaden's in house legal counsel, adds that it remains to be seen how significant the change will be when it comes to impacting contractors' approach to specification and design of buildings.
"From the early stages of the project, I don't think having a 15-year warranty will affect how things are built too significantly. If people are in it for 10 years, 12 years or 15 years, I am keen to see whether there is a notable change in people's approach to specification and construction moving forward to take account of the additional liability period."
But Watson Farley & Williams' Mohammed says this change, like other reforms in the Building Safety Act, is clearly pushing for improved quality and that this will be reflected in the direction procurement is moving.
"The common theme appears to be that what you really need to focus on more is quality – the details as to the levels of site supervision, workmanship, how contractors and subcontractors perform. That kind of enquiry will be much more focused upon," she says.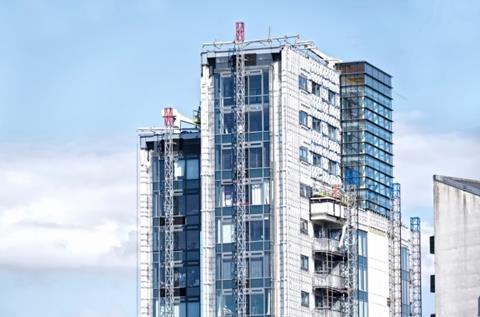 Greater clarity
Mohammed says that the reform on warranty periods is also likely to see procurement considerations increasingly factored into what the materials firms are proposing to use and that clients will be looking for greater clarity over the specifications and technical details of projects.
She adds: "Of course, maintaining information and sharing that information during the lifecycle of any building or any project will also be paramount. So, changes such as the warranty reform are all set to prioritise these factors rather than what we used to have, which was just 'who's the cheapest hands up?'"
LABC's Stimpson also believes this effect will be significant, saying that while it may have a negative impact on project costs the changes should drive up quality.
"We work with developers very, very closely and we know that mostly they are doing their level best," she says. "For others a cultural change may well be required."
With the details of any changes not yet known, it is difficult to navigate the impact the reform of warranty regulations will have on projects. While clearly many hope the change can help drive a cultural shift, there are concerns around the ways in which project teams can be hit financially.
The Department for Levelling Up, Housing and Communities did not respond to requests for comment