Fire protection and thermal insulation are no contradiction. Thin, effective insulation and fire protection are indeed compatible. Since this year the new insulation material CALOSTAT® is available in the UK and already used in several objects in London.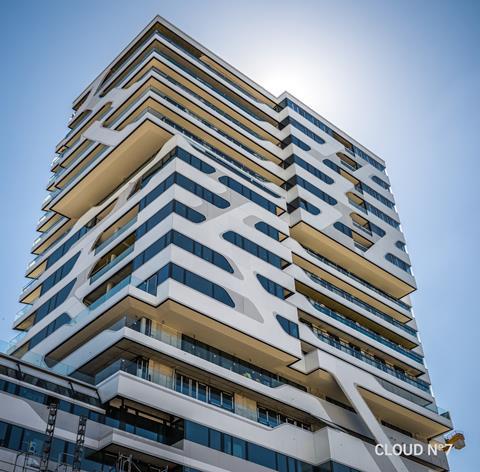 CALOSTAT® makes it possible. This innovative insulation material from Evonik is purely mineral-based. In chemical terms, its main component—silicon dioxide—is basically sand in a special form. This explains why this simple fact is true: CALOSTAT® does not burn. No restrictions, no exceptions.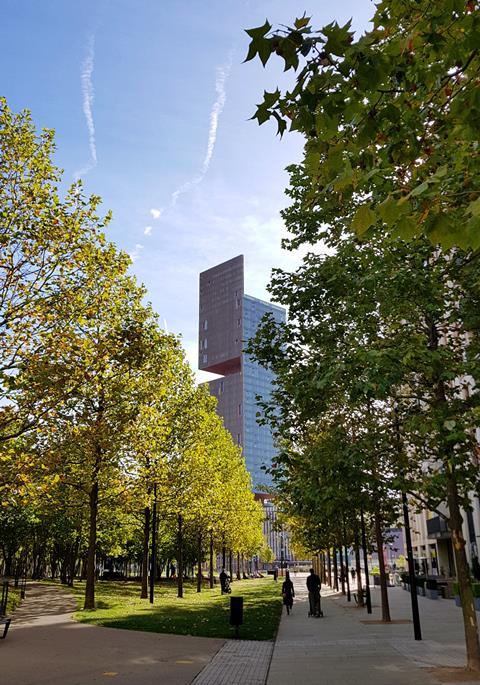 CALOSTAT® has an extremely low thermal conductivity of only λ = 0.019 W/(m K). This hydrophobic insulation material also distinguishes itself with a compressive strength of > 90 kPa. These lightweight panels contain no fungicides, algicides or pesticides. It is reaction-neutral in relation to other composite materials, resistant to environmental influences such as mold formation, and unlike most of the fossil insulating materials currently found on the market, recyclable.
CALOSTAT® is classified in accordance with EN 13501 as A2 - s1, d0. That means the insulation material won't contribute in any stage of a fire including the fully developed fire and is classified as being in the lowest smoke emission category and in accordance with the European standard has no burning falling droplets. The product isn't affected by the recently announced ban on combustible materials in cladding systems and can continue to be used in the walls of buildings over 18m high after 21 December when the ban takes effect.
CALOSTAT® doesn't just mean that fire protection and thermal insulation no longer contradict each other, they are in fact compatible. Depending on how you look at it, either it is a fire protection panel that also insulates, or it's an insulation panel that also protects against fire. It is also fine to use it in buildings that are over 22 meters high. It can also be installed as a fire barrier or in other particularly vulnerable areas of the facade, such as roller shutter boxes or lintel panels.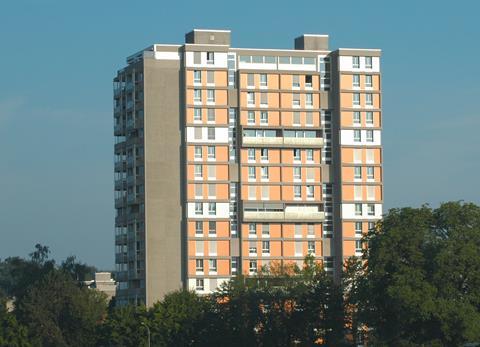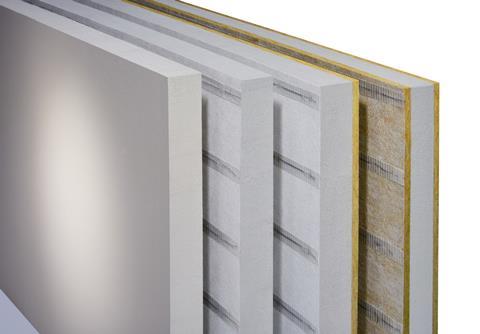 The material was introduced into the construction market 2015 and has proven its performance in quite a number of different buildings. In accordance to the European Technical Assessment CALOSTAT® can be used for the external insulation of roofs and floors and also of walls behind claddings. Certainly, it is also suitable for internal insulations in different systems, as it emits no harmful substances into the room air.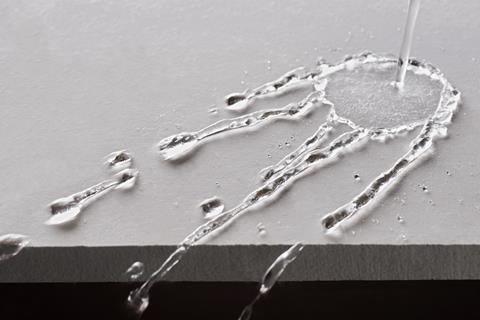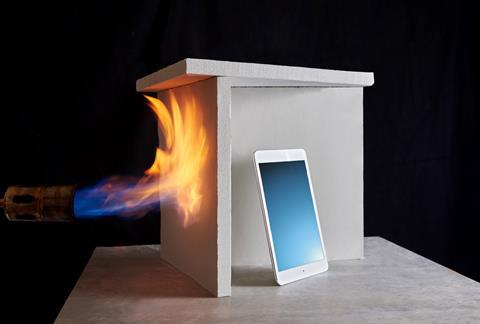 Several objects in the United Kingdom already benefit from the new award-winning high-performance material. For example, in London CALOSTAT® helps modern façades to combine fire-protection and insulation in a high-class retrofit project in the Oxford Street. At certain points, not much space was available in the facade and a thin fire-protection material was essential that would not, however, compromise insulation performance. The choice therefore fell on CALOSTAT®. Tobias Wild-Blatt, Architect and Technical Sales Manager of Evonik sees the reasons for the success in the British market in the exceptional properties of CALOSTAT® and in the service for the customers: "Our team gives the planners expert advice and so contributes to the success of a project. In famous projects as the Manhattan Loft Gardens or right now in the Battersea Station revitalization one can find CALOSTAT®."