By ensuring building firms have high-speed networks in place, we may move the dial on the UK's housing crisis, writes Paul McHugh, area director UK, Cradlepoint
The construction industry is reaping the benefits of myriad new technologies, like IoT, 3D printing and augmented reality, all of which are helping to deliver increased efficiency, innovation, and safety. The UK however, is facing an ongoing housing crisis, which is causing housing demand to outstrip supply. While emerging technologies won't solve the crisis alone, they can certainly help construction firms to build more affordable, better-quality housing at pace.
Next-generation networks play a crucial role in enabling these technologies, providing today's construction workers with the high-performance, rapid and secure connectivity they need to take full advantage of innovative new solutions. By adopting these technologies and ensuring building firms have reliable, high-speed networks in place, we may begin to see the tables turn on the UK's housing crisis.
Next-generation networks: The future for UK housebuilders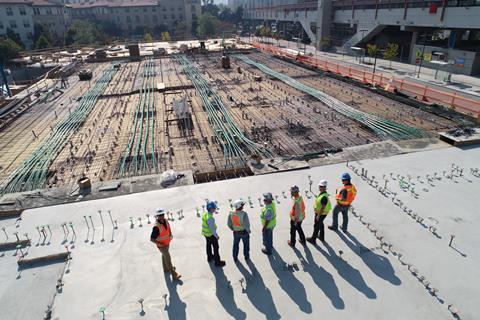 Construction teams are under enormous pressure to complete their projects on time, working to tight deadlines and budgets. As a result, firms will often set up temporary sites, such as trailers, from which they can operate.
But with traditional wired networks frequently taking up to 120 working days to install, construction companies often come unstuck when needing to relocate so regularly.
This is exactly what Cala Group, a leading house builder, experienced when it had to rely on wired infrastructure, with installation processes often taking months. By working with UK Connect, the team implemented 5G, powered by a Wireless Wide-Area Network (WAN) router, helping Cala Group overcome this issue, and gain access to immediate, high-performance connectivity.
By opting for wireless networks, organisations, such as Cala Group, can still enjoy the benefits of wired infrastructure, such as access to cloud-based applications via phones, tablets, and laptops, allowing for secure data transmission and centralised connection management.
However, mobile networks also afford these organisations the seamless manoeuvrability they need to operate efficiently. For instance, by upgrading its cellular equipment to the latest wireless routers, Bloor Homes, one of the UK's major house builders, was able to eradicate project delays and keep pace with its strict timelines.
Ensuring construction site safety with constant surveillance
Stepping foot onto a construction site, it is clear that video cameras play an integral role in maintaining site safety, often situated within all corners. Typically operating 24/7 and providing a continuous video stream, on-site cameras generate significant volumes of data, all of which needs to be stored, accessed and transmitted. As a result, these cameras require network solutions that can handle both high bandwidth and low latency – a challenge that can be met by private 5G connectivity solutions.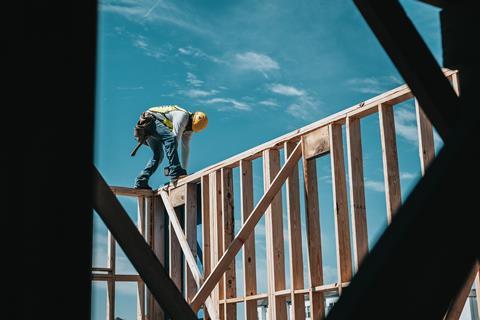 Any connectivity disruptions can render a camera useless and could result in very costly consequences for the construction firm in question. Consider the potential damage vandals could inflict on a site lacking surveillance for even an hour.
However, by installing a Wireless WAN router equipped with cloud-management features, even if the camera experienced downtime due to a faulty connection, a central IT team would be able to fix the issue remotely without having to send an engineer.
This would help save valuable time and resources, ensuring that construction teams can remain focused on sticking to their established timelines and building better.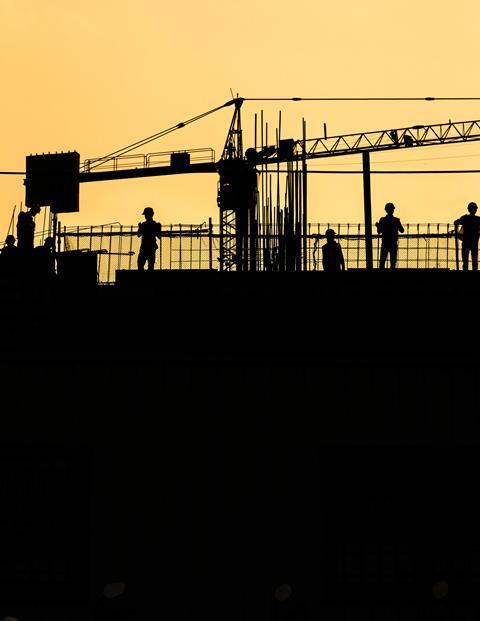 Kier Group, the UK's largest construction and infrastructure provider, recently upgraded its existing mobile network solution to 5G connectivity, which gave it access to 24/7 monitoring capabilities and enhanced the safety of over 400 sites.
Real-life design visualisation: a key to building quickly
The ability to visualise design concepts is one of the innovations that has transformed the construction industry, enabling companies to expedite the construction phase of new projects.
Today's firms, for example, are embracing augmented reality (AR) to visualise new designs in real-time within specific physical environments. While there are many benefits to this approach, one of the most significant is the ability to identify issues before the physical building process begins.
This can save substantial time and capital, as revising a physical structure once built is a time-consuming and expensive process.
Broadband-powered Wireless WAN routers with edge computing capabilities offer the best connectivity option for AR. This is due to the high-performance connection and manoeuvrability needed to wear a set of smart goggles, constantly feeding high levels of data.
IoT and optimising end-to-end site processes
IoT devices, including smart sensors, offer a wide array of capabilities for building firms, with resource performance insight being one of the most crucial. These devices can notify construction workers of any issues or faults with their machines, ensuring that every process is operating at its best and enabling swift action when necessary.
For example, smart sensors can be used to read concrete aggregating, sending data through to a centralised management system via a 5G router. This ensures the right amount of concrete is poured on to sites, helping to improve operational efficiency and safety.
Improving sustainability efforts through cellular networks
Of course, building quickly isn't the prime objective for many construction firms. As the single biggest contributor to greenhouse gas emissions, there is also immense pressure on the building sector as a whole to embrace practices that are better for the planet.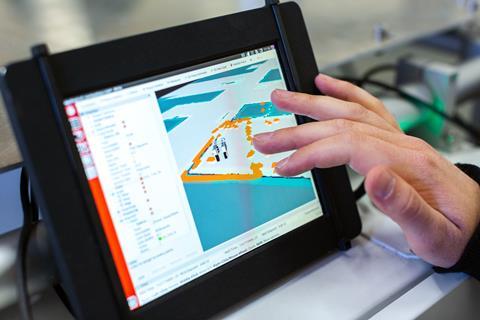 However, many of these companies are currently struggling to meet their sustainable project goals, and poor connectivity ranks among the leading causes. In fact, our research found that over half (55%) of UK firms admitted that inadequate connectivity was hampering their plans to build more sustainably.
By turning their attention to robust cellular networks, constructors can make progress toward their sustainability goals by making more informed decisions. For instance, the adoption of smart technologies, such as drones, can reduce the need for frequent site visits by conducting aerial surveys and advising workers on the most environmentally responsible approaches to their work.
Why builders are looking ahead to 5G connectivity
Construction companies now have an array of technologies at their disposal to establish entirely new and sustainable construction cycles. Empowered by 5G cellular networks with low latency, ultra-fast speeds, and rapid deployment, firms can be better positioned to not only improve their own operations, but also address the UK's housing crisis, by building better quality, safer housing on time, to budget