Not all below ground waterproofing systems offer the same protection or easy application, and consequences can be costly. With more than 25 years and 65 million square metres of proven success, GCP Applied Technologies provides advice in selecting a below ground waterproofing solution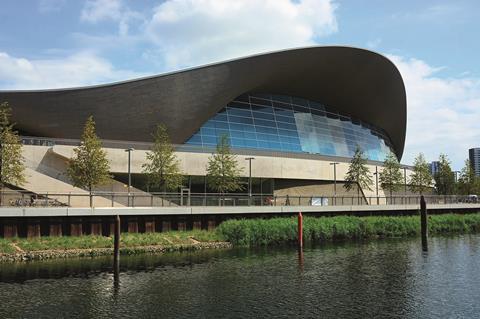 Water migration and gas build-up can cause grave and costly problems for below ground construction. Specifying the right waterproofing solution can reduce costs and project timelines and provide a future of long-lasting results.
Choose the right solution and all parties involved in the project, from the architects, contractors and engineers, to the investors and property owners, can have peace of mind that their investment is protected for the service life of the structure. Choose the wrong solution and the consequences can be costly, with extended project timelines, higher application costs, water-leaks and gas build-up post-completion.
To remove cause for concern, making the right decision in the planning stage is key. Opt for a solution with proven performance that can provide fast, easy and cost-effective application. Here are five must-have features to look for:
1. Proven track record
It is important to remember that not all below ground waterproofing systems are the same. Always look for a waterproofing solution that has been tried and tested with proven results in conditions similar to your project. At GCP Applied Technologies, the PREPRUFE® waterproofing system with ADVANCED BOND TECHNOLOGY™ was the first adhesively bonded, pre-applied below ground waterproofing system proven to protect infrastructure from water ingress, corrosive soil, gas and moisture for the service life of the structure. It is designed to aggressively adhere directly and intimately to concrete providing an integral protective seal between the waterproofing membrane and structure. The continuous layer of waterproofing adhesive remains flexible for crack bridging as the concrete hardens. What's more, the patented surface coating is smooth and non-clogging to resist dirt and contaminants and can withstand up to 8 weeks of UV exposure onsite.
To date over 65 million square metres of PREPRUFE® waterproofing membrane have been applied worldwide to protect commercial and government buildings, railways, airports, stadiums, industrial plants, hospitals and tunnels, in more than 75 countries. The PREPRUFE® waterproofing solution has an unparalleled track-record of over 25 years.
2. Easy, quick and cost-effective application
Many below ground waterproofing systems require layers such as a fleece-like interface that is mechanically attached between the membrane and concrete, tapes and sealants or heat-welded joints. These systems can be complex to apply in confined basement spaces, often requiring primers, heat, power, special equipment and numerous ancillary products. This is not only time-consuming but also extremely costly, while increasing the chance of errors or delays.
To avoid this, GCP's PREPRUFE® Plus system features a unique ZipLap™ technology, which provides double self-adhesive laps and liners that are applied using a wide fast kick-out roll. Unlike other waterproofing systems, GCP's system only requires two operators to apply it, saving labour and machinery costs. The smooth patented coating resists surface dirt and contamination. The system includes PREPRUFE® Tape for detailing - this is a single layer of reinforced pressure-sensitive adhesive tape to protect corners and details, so that no back taping or priming is necessary.
The PREPRUFE® Plus waterproofing membrane is a tough but flexible HDPE geo-membrane that adheres easily to complex details to form a watertight seal, cures fast for immediate traffic, is easy to clean after rebar and will resist more than 70m water pressure. The system's ZipLap™ technology provides reliable protection with double adhesive laps designed to simply peel-back for fast installation. PREPRUFE® Plus waterproofing membrane with ZipLap™ technology means time, labour and costs are reduced, as no equipment, primers, heat or power are required for application.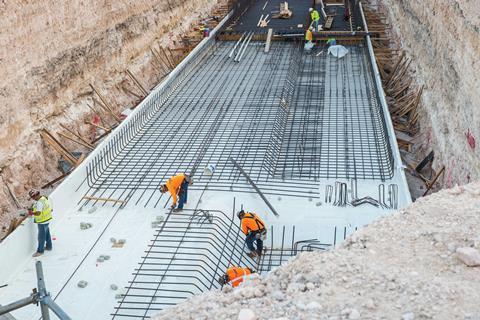 3. Versatile for use in different markets and industries
If you're seeking a waterproofing solution that will equally perform in a range of climatic conditions, the PREPRUFE® Plus system will also meet this criteria. Thanks to its ADVANCED BOND TECHNOLOGY™, the system can be applied in extremely hot, cold, dry and wet, snowy and dusty climates and conditions. GCP designed the waterproofing solution to suit projects large and small located around the world in wide-open areas as well as confined urban spaces.
4. Added benefit: waterproofing and gas resistance in one
Water isn't the only natural element posing a threat to below ground structures. Odourless and invisible, but very much a hazard, ground gases present serious challenges for underground construction projects too. Toxic, asphyxiating or explosive gases such as radon, carbon dioxide and methane may be present in the ground naturally, or from contamination, and a build-up of gases can have dangerous implications. To avoid the need to weld laps or design and install a separate gas resistance system, the PREPUFE® Plus system combines waterproofing and gas resistance in one easy and fast application. The PREPRUFE® Plus system may be better known globally for its waterproofing performance, but independent testing carried out by Kiwa GmbH TBU has proven the system satisfies British Standards Institute's stricter BS 8485:2015 guidelines for gas resistance2. With operations in 193 countries, BSI standards are widely respected by the construction industry around the world. Many below ground waterproofing technologies will require onsite welding in order to comply with the BS 8485:2015 requirements of methane and carbon dioxide resistance. Unlike any other product currently on the market, the PREPRUFE® Plus membrane is unique with its ZipLap™ adhesive-to-adhesive technology that seals laps completely, removing the need for onsite welding and is quick and easy to apply. This means engineers and architects can specify the PREPRUFE® Plus membrane to waterproof below ground structures with the added benefit and peace of mind that they are complying with the BSI's stricter gas resistance guidelines without changing their design to add ventilation or welding. GCP's PREPRUFE® Plus waterproofing system is recognized by Qualiconsult, Avis d'Expert AFTES TOS 199, Avis Technique déliveré par le CSTB and is certified by BBA Approval Inspection Testing.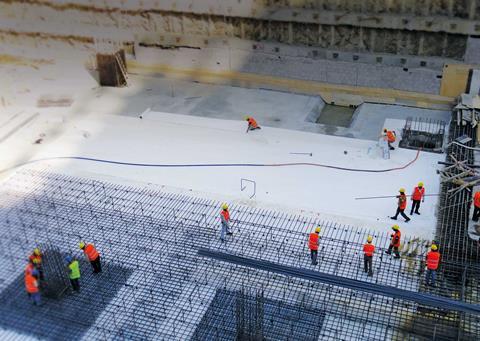 5. Leading technology with expertise on-hand
GCP is a leading global provider of construction products technologies that include a range of high-performance waterproofing products, additives for cement and concrete, the VERIFI® in-transit concrete management system, and specialty systems. Our global team of technical experts are committed to helping projects run smoothly from start to finish. Knowledge of best practices and extensive in situ experience to solve known challenges as well as those unexpected help to keep timelines and budgets on track during construction.
The choice is yours
If you're looking to protect below ground construction from water ingress and dangerous gas build-up, easy and fast application, and peace of mind during and long after construction is finished, the PREPRUFE® Plus waterproofing system is proven to be the smart choice.
For more information visit GCP Applied Technologies: www.gcpat.com