Wherever a project is in the world, there are issues on procurement, regulation and risk. At a roundtable hosted by Gleeds in Brisbane, industry experts considered new ways to tackle them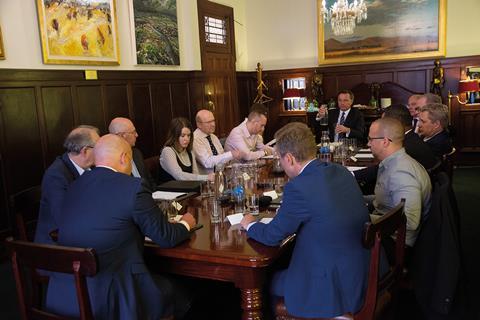 Brisbane might be 10,000 miles from London, but the challenges and opportunities facing those working in the construction market in the Australian city are not dissimilar to those experienced in the UK.
Regardless of where a project is located, issues around procurement, risk and regulation affect all members of the project team and ultimately have an impact on design and delivery, for better or worse. Market conditions and legislation are also driving change, so it is imperative to take these into account when exploring challenges and opportunities for the sector.
It was timely, then, that a recent roundtable discussion in Brisbane – hosted by international property and construction consultant Gleeds and chaired by Building's Jordan Marshall – shared views on what needs to be done to support construction. The discussion, which was held before the covid-19 pandemic gripped the globe, centred on the challenges facing construction projects throughout the lifecycle of schemes and on how tackling them correctly could bring huge benefits to the global construction industry.
There is an ongoing issue about the relationship between the construction industry and government as to … how procurement and risk are managed

Ben Slack, Urbis
Procurement as it stands
Ben Slack, regional director at consultant Urbis, said: "There is an ongoing issue about the relationship between the construction industry and government as to how they approach projects, what the rules are, what sort of regulations there are, and how procurement and risk are managed." He added that the recent shift in procurement strategy in many sectors, including higher education, was unsurprising given the structural challenges of the construction industry.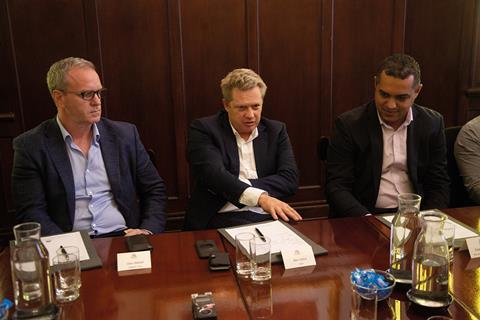 Fabby Ernesta, acting director for the properties and facilities division at the University of Queensland, which has A$500m (£263m) of projects under construction on campus and a A$1bn (£526m) pipeline of work, agreed that this was the case at his organisation.
"We used to do a lot of lump sum contracts, where we would control everything and then get it out to tender, but now we're going more towards the D&C [design and construct] style contract," he said. "That's got its challenges because as a sector we don't really understand it." The challenges with this procurement route had meant projects had not got off the ground, Ernesta said.
There's a role to have independent auditors through the construction and delivery process. There are plenty of industries that use audits

David Lane, Thomson Adsett
Glen Mallett, director at architect Nettleton Tribe, said the shift to design and build was also causing headaches for architects. "Working within a design and construct procurement method requires a process of working collaboratively with contractors to produce well-considered design documentation. To achieve a quality outcome with a reduced design timeframe is a challenge." In his view, the problem of proper design documentation is embedded in the design and build methodology.
The distribution of risk
Kris Kowalski, managing director of Kris Kowalski Architects, said the design and build approach Ernesta mentioned, which often sees risk transferred to the contractor very early in the process, means consultants are working with their hands tied behind their backs. "With the early shift of risk to the contractor, this means that consultants are being engaged when scope has already been agreed, meaning the way things are done is not necessarily the best way."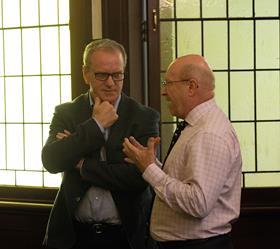 Quentin Palmer, estimating manager at Lendlease, agreed the transfer of risk is often happening much too early. He said that when clients sell the risk associated with design, this is often pushed down the supply chain and ends up squeezing those at the bottom – leading to another significant issue for the sector. "Under pressure, organisations cut corners and it's that cutting corners that can ultimately lead to unsafe practices and bad quality."
Gleeds chief executive Graham Harle highlighted the importance of defining where the design risks lie at the risk transfer stage, especially on building safety in the wake of well publicised safety failures such as the Grenfell Tower tragedy in London. This created a very nervous insurance market and led to professional firms fighting for professional indemnity insurance. "Professional firms are having to look at every building that they have been involved with over the last 12 years to ascertain the cladding types and fire engineering solutions to maintain insurance," he said. "For Gleeds, that's several thousand projects".
Lessons to learn
Andy King, a director at Gleeds, said construction could learn a lot from the mining industry when it comes to eliminating risk at the planning stage of work: "There's a massive team involved, a big budget and you look at all of the project options." He cited an example of a project Gleeds is working on in north Queensland where it is looking at project options that range in construction cost from A$150m (£79m) to A$20bn (£11bn).
King said: "Each of those options serves a different purpose for that business, whether it's first ship through the wharf, or the best value for the longest time – whatever it may be. But there's an entire team that evaluates one and then that goes to the board."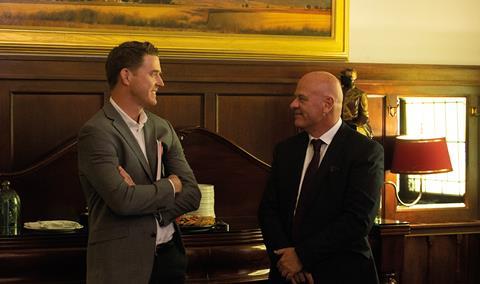 The team would then move on to the next option and then the next, he explained, with this whole process taking 12 months – a level of baseline planning that construction should consider adopting. King added that safety is built into these projects, while the construction projects are let as discrete parcels of work managed by a central contractor.
Like King, David Lane, partner at architect Thomson Adsett, believes there is much construction can learn from other sectors: "There's a role to have independent auditors through the construction and delivery process and they have a different role to a certifier, and they can be random," he said. "There are plenty of industries that use audits. My own sector, which is care homes, has random audits and it's serious – they shut down the facility if you don't perform." He said this system would stop construction from "operating in the grey".
When it comes to tackling challenges around the sharing of risk, Paul David from Hutchinson Builders reckons part of the solution is clear – move away from design and build contracts: "A collaborative approach to solving a problem has got to be better than design and construct. By its very nature D&C has got to be combative; it just has to be."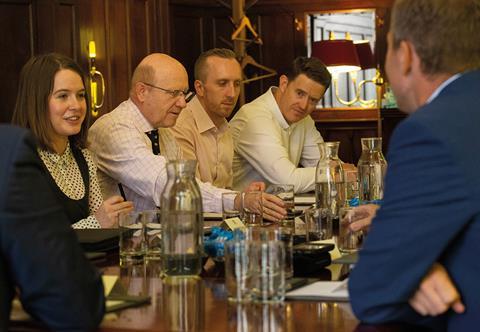 Early engagement
Chris Gill, state development manager at the Australian Catholic University, said his organisation has been working to combat this by getting contractors on board early. "We get the builder in; we let them understand the key performance criteria for our buildings for what we try to actually do. We pay them as a consultant to give us advice," he said. "If you bring them in early, you can help them to understand what is driving the project, what you're prepared to negotiate to change, and what you're absolutely not prepared to do. It's better for all involved." In typical design and build deals, the contractor may exploit a specification that is open to interpretation and choose the cheapest route, while there is also the risk that the client may have to pay more if the contractor has to take on an unreasonably high level of risk due to a lack of design clarity when tendering, he said.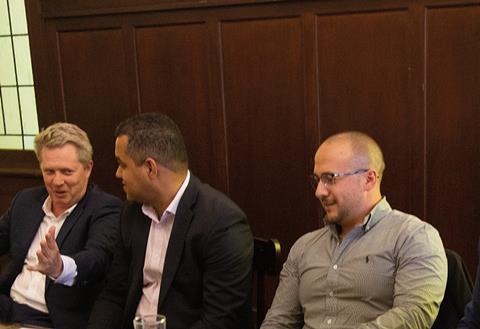 James Mantis, general manager of aged care provider Bolton Clarke, agreed that taking a less combative, more collaborative approach would benefit the whole sector. "We need to be taking a longer-term view in terms of what we want relationships to look like and not just think on a project-to-project basis," he said.
We need to be taking a longer-term view in terms of what we want relationships to look like and not just think on a project-to-project basis

James Mantis, Bolton Clarke
Embracing technology is another must for the sector if it wants to reduce its exposure to risk, said freelance real estate expert James Hepburn. He believes embracing modular approaches is vital: "You have to be thinking about modular build if you want to reduce risk and you want to manage things in a better way. It is the perfect option." Hepburn also pointed to the sustainability benefits of modular and timber-frame construction.
Regardless of where firms are working, concerns around risk sharing and fairness at the procurement stage affect the supply chain just the same. While the industry certainly has its challenges, those working within it appear hopeful that those challenges will become gateways to further opportunity.
Whether it is by working more collaboratively, tweaking project timelines or taking on board lessons from other sectors, there are plenty of ways for construction to progress – which it must do if it wishes to break free of wafer-thin margins, intolerable levels of risk and the cycle of boom and bust.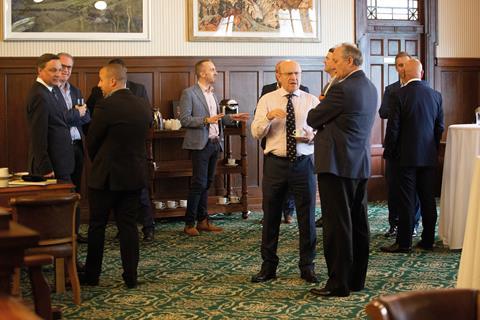 Brisbane at a glance
Key facts
Brisbane covers 1,343km2 across 190 mainland suburbs, plus additional islands and localities in Moreton Bay
1.2 million people lived in Brisbane in 2018
Gross regional product in 2018/19 was A$171bn (£90bn)
Construction is the third-largest sector for small businesses in Brisbane. Construction SMEs account for 13% of all small business in Brisbane
Construction market value
The total value of building approvals in the Brisbane local government area in 2018/19 was $6.6bn (£3.5bn)
New houses account for $1.3bn (£683m) or 19%
New apartments, units and townhouses account for $1.4bn (£736m) or 22%
Residential alterations and additions account for $659m (£346m) or 10%
Non-residential dwellings account for $3.2bn (£1.7bn) or 49%
Snapshot of major projects
Queen's Wharf: a A$3.6bn (£1.9bn) mixed-use precinct that includes 50 new bars, cafes and restaurants, a public skydeck and a new pedestrian bridge.Completion is due in 2022
Brisbane Live: a A$2bn (£1bn) inner-city entertainment precinct development that includes significant below-ground public transport links.Completion is due in 2024
Cross River Rail: Queensland's largest infrastructure project to date, reported to be worth around A$6.8bn (£3.7bn), is a 10.2km rail line that includes 5.9km of twin tunnels under the Brisbane River and the Brisbane central business district, along with four new stations. Completion is due in 2024
Brisbane Metro: a turn-up-and-go high-frequency busway project worth around A$944m (£497m), which includes upgraded infrastructure, a new underground station at the Cultural Centre, and a new busway tunnel to be dug underneath Adelaide Street. Completion is due in 2023
Round the table
Chair: Jordan Marshall, Building
Paul David, business development manager, Hutchinson Builders
Fabby Ernesta, acting director, properties and facilities division, University of Queensland
Jason Gentile, bid manager, Broad Construction
Chris Gill, state development manager (Queensland, New South Wales and Australian Capital Territory), Australian Catholic University
Graham Harle, global chief executive, Gleeds
James Hepburn, freelance real estate professional
Andy King, director, Gleeds
Kris Kowalski, managing director, Kris Kowalski Architects
David Lane, partner, Thomson Adsett
Glen Mallett, director, Nettletontribe
James Mantis, general manager, property development, Bolton Clarke
Quentin Palmer, head of cost planning and estimating for Queensland and Northern Territory, Lendlease
Ben Slack, group director for regions and regional director for Queensland, Urbis