Cantifix's extensive range of minimally framed rooflights will feature in the three iconic wash towers

Battersea Power Station, a globally recognised design icon, will now feature rooflights from the NEW sky.by.cantifix range. Appointing only the very best in class when it comes to this London landmark, sky.by.cantifix will be showcased in the exquisite properties, having been commissioned for over 60 rooflights to unlock the daylight in the beautifully designed homes.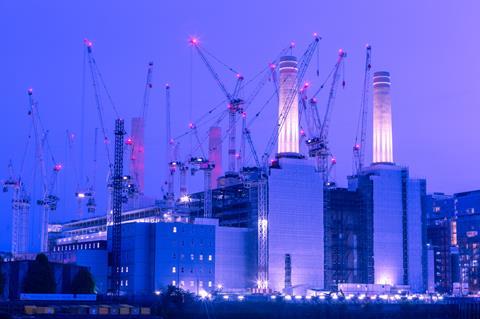 sky.by.cantifix is Cantifix's first standardised, tested portfolio of designer rooflight products. Now, for the first time, they are available in a standard package format to make it simpler for consultants to specify and incorporate within their schemes, enabling a more efficient and economical solution for 21st-century living.
Battersea Power Station enlisted the expertise of Cantifix to provide their renowned quality and precision in structural glazing, which are synonymous with this project. The minimally framed rooflights with specialist coatings will reflect the contemporary and sleek aesthetics, whilst seamlessly integrating the interior and exterior of the properties. The rooflights add style and exploit the light and space in these premium residences, delivering a positively enhanced surrounding to the high-net worth homeowners and high-end investors alike.
Sophisticated rooflight design, optimal light and all fully CE Marked
The sky.by.cantifix range of products can fulfill the longest list of demands, providing solutions whatever the challenge or size. Combined with a full range of glass types and available specialist coatings, a wide spectrum of thermal, solar and acoustic criterion can be achieved.
Charlie Sharman, CEO of Cantifix, commented: "Glazing technology has significantly advanced over the last five years. Structural glazing is now not only considered for its aesthetic properties, but also to allow buildings and properties to adapt to their surroundings in revolutionary ways. Smart glazing technology solutions take account of external factors, security and acoustics whilst retaining the ability to flood properties with light and create a sense of space.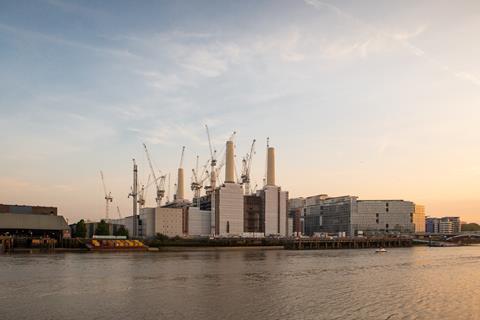 "What we have managed to achieve with sky.by.cantifix is a range that is designed and installed with the credited standards of Cantifix, but is available in a standard package, making it simpler and much more efficient for consultants commissioned on large-scale projects.
"Consultants are guaranteed quality with our sky.by.cantifix rooflight solutions, along with the comfort that they adhere to a strict set of criteria to meet all approvals."
The sky.by.cantifix range is fully CE Marked, with performance testing for; weather-proofing, air leakage, fragility, security and acoustic. The range is also compliant with all Building Regulations including Approved Document Q.
Various options will be included within the Battersea Power Station and the range includes; sliding-over rooflights, which are fully glazed retractable rooflights providing the option for class 0 floor specification to form part of a walk-on roof terrace. Double or single stacked rooflights, ideal for limited roof spaces given that they are engineered to slide and stack. The boxed rooflights, which are freestanding and self-sufficient, requiring just a simple upstand to sit upon and seal to. And finally, the fixed rooflight, which is simplicity at its best. These rooflights provide a minimalistic framework, creating maximum natural lighting and expansive views where access is not required. They can be designed as standalone or in combination as required.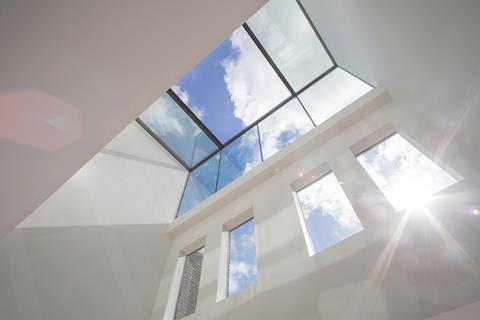 The Cantifix Story – Creating the Extraordinary
After 30 years in business, you could say Cantifix know exactly what they're doing. It wasn't long after inception that Cantifix soon found their niche and that was innovation through glass. From there, they took on some groundbreaking experimental projects, attracting much attention and subsequently earning their place amongst the leading names in specialist glazing.
Cantifix's CEO, Charlie Sharman, said: "Innovation and creativity really underpins our entire business concept. However, the beauty of Cantifix is that our people truly have an emotional connection with our business, which translates into a strong connection with our clients. As a family-run business, our roots have always shaped the way we work and continue to remain at the heart of what we do."
While Cantifix is London-born, the globe-trotting entrepreneurial founders have extended Cantifix's presence throughout the UK and in the likes of Dubai and Europe.
Despite the scale of operation now, Cantifix remain relatively unchanged in their approach, as they continue to strive for excellence. Their clients are at the centre of what they do, and they are constantly pushing the barriers when it comes to architectural and structural glazing.
For more information on Cantifix's sky.by.cantifix range of rooflights to suit a variety of buildings and applications, please contact us on 020 8203 6203 or email skyby@cantifix.co.uk