From imports of wood to high-tech machinery, the Qatari construction giant can now negotiate customs at speed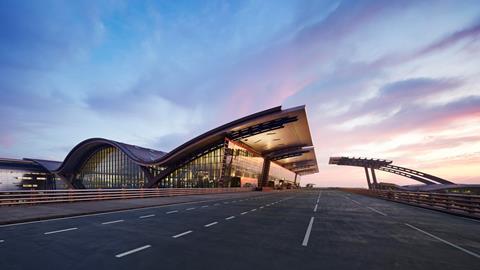 Hamad International Airport, located just south of Doha, is undergoing huge expansion ahead of the 2022 FIFA World Cup in Qatar. This will bring capacity to 60 million passengers, confirming its position as one of the world's 10 busiest international airports.
In April, Urbacon Trading & Contracting (UCC) chartered a huge bulk-carrier vessel to import trees from Malaysia for a new terminal at the airport.
Hamad International is architecturally striking and the most prominent feature of the new terminal is a 10,000 sq m tropical garden. This is full of flora from sustainable forests, designed and constructed by UCC's sister company, Elegancia Landscaping.
Importing trees is a lengthy process involving lots of paperwork and time that can cause stress on plant life. UCC can overcome customs' holding time for imported goods due to its designation as an authorised economic operator (AEO).
This greatly reduces customs procedures, from a week to about two days. The benefits include priority clearances, simplified procedures and a dedicated account official, who is available 24/7 to address any issues faced during the import process.
UCC is the only construction group to have qualified so far, though another sister company, Baladna, is also one of the 13. Baladna has provided security of dairy supply to Qatar, having famously airlifted thousands of cows to a farm near Doha during a period of regional tension in 2017. Where once Qatar relied almost entirely on imported milk, Baladna now supplies more than four of every five glasses drunk in the country.
Ramez Al-Khayyat is chief executive of the Power International Holding (PIH), parent group to UCC and Baladna. He says: "Having one company with AEO status is a tremendous honour, but to have two makes the team incredibly proud. We can now build the wonderful projects that showcase the best of Qatar's ingenuity to the rest of the world in an even more timely manner, cementing UCC's growing international reputation for excellence and maintaining Baladna's stunning record of growth."
For UCC, these projects include five-star hotels and two new residential schemes – essentially a whole new city – in the coastal area of Al Wakra. Worth more than QAR5bn (£1bn), these vast housing complexes will be home to tens of thousands of people. Those residents will also enjoy a host of adjoining facilities, including retail stores, hypermarkets, cafes, places of worship and green spaces.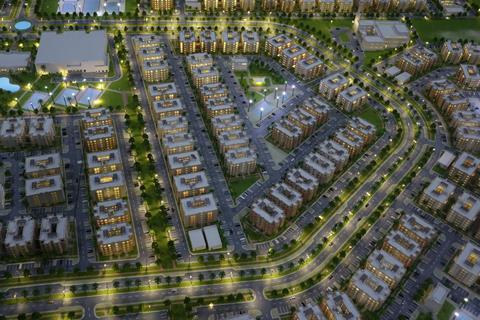 Being a contractor of scale that is strategically important to the national economy was a pre-requisite for UCC to gain this status. In themselves, though, size and volume are not sufficient. The companies that qualify must also prove they meet the highest performance standards.
Over a period of around four-to-five months, national customs inspectors thoroughly vet the company. For UCC, this meant visits to all sites and warehouses, plus checks on accounts systems and documentation collection. Health and safety is a priority, which is why even the positions of where cameras are fixed and what they can see came under close scrutiny.
Ultimately, having AEO status will mean being able to collect materials and equipment - for UCC, this includes everything from wood to state-of-the-art construction vehicles - almost immediately upon arrival. Paperwork and payment can be settled later, which means that qualifying companies also need superb bank and security records
PIH and UCC chairman Moutaz Al-Khayyat says: "To qualify for AEO status, UCC was subject to detailed checks. It's a tough, strenuous process - but necessary and shows our record stands up to the highest standards, particularly on health and safety. Now that we can move more quickly through customs, we will bring those efficiencies to our clients."
As a result, those clients are now enjoying an even better service from Qatar's national construction champion. The expansion of Hamad International Airport, with its extraordinary tropical paradise, is the perfect example of what companies with AEO status can achieve in Qatar - and there is much more of this excellence to come ahead of the World Cup